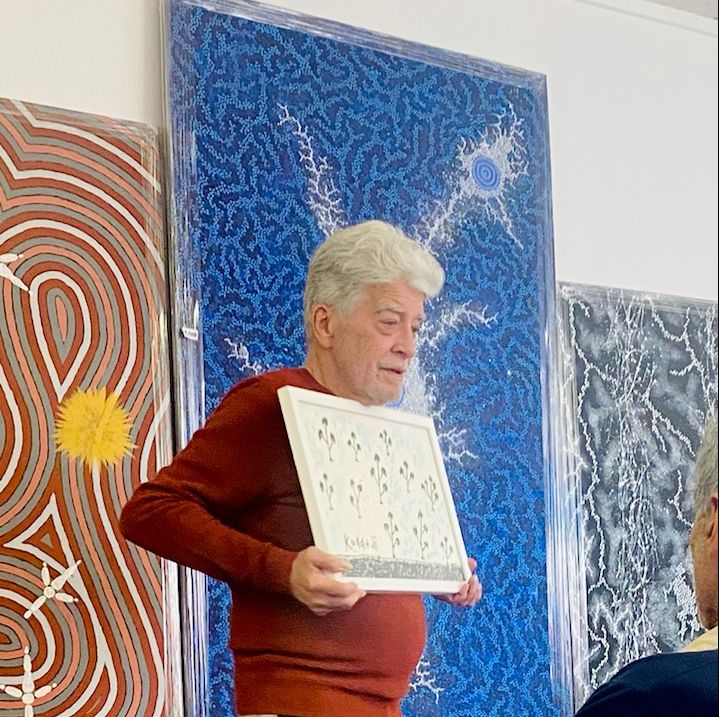 Art from Australia
Painting on all media; Weaving; Photography, video, sound or media work; Wood and/or stone crafted objects
A small boutique gallery to promote mainly the Clifford Possum descendants, including Gabrielle Possum Nungarrayi, Michelle Possum Nungurrayi, Nyrrulla Possum Burns, and Khatija Possum.

The owner, Tony Boye, is of The Dunghutti of the Macleay River and was a guardian to Lionel Possum. Tony has a close relationship with many Aboriginal Artists who have sort his assistance, and he believes strongly that artists should be paid residuals and that the culture is in the importance of the artwork.

If you are interested in helping First Nation artists receiving their fair share and ownership of their art, please get in touch to discuss what artworks and artists you are interested in.
---
Contact details
6 Buckman Place, Melba, ACT 2615
0457 003 403
86 778 016 433
Search Artists, Dealers and Supporter Members
Featured dealer Members
Want to become an artist member?
Do you have more questions?
Do you need further advice and support?