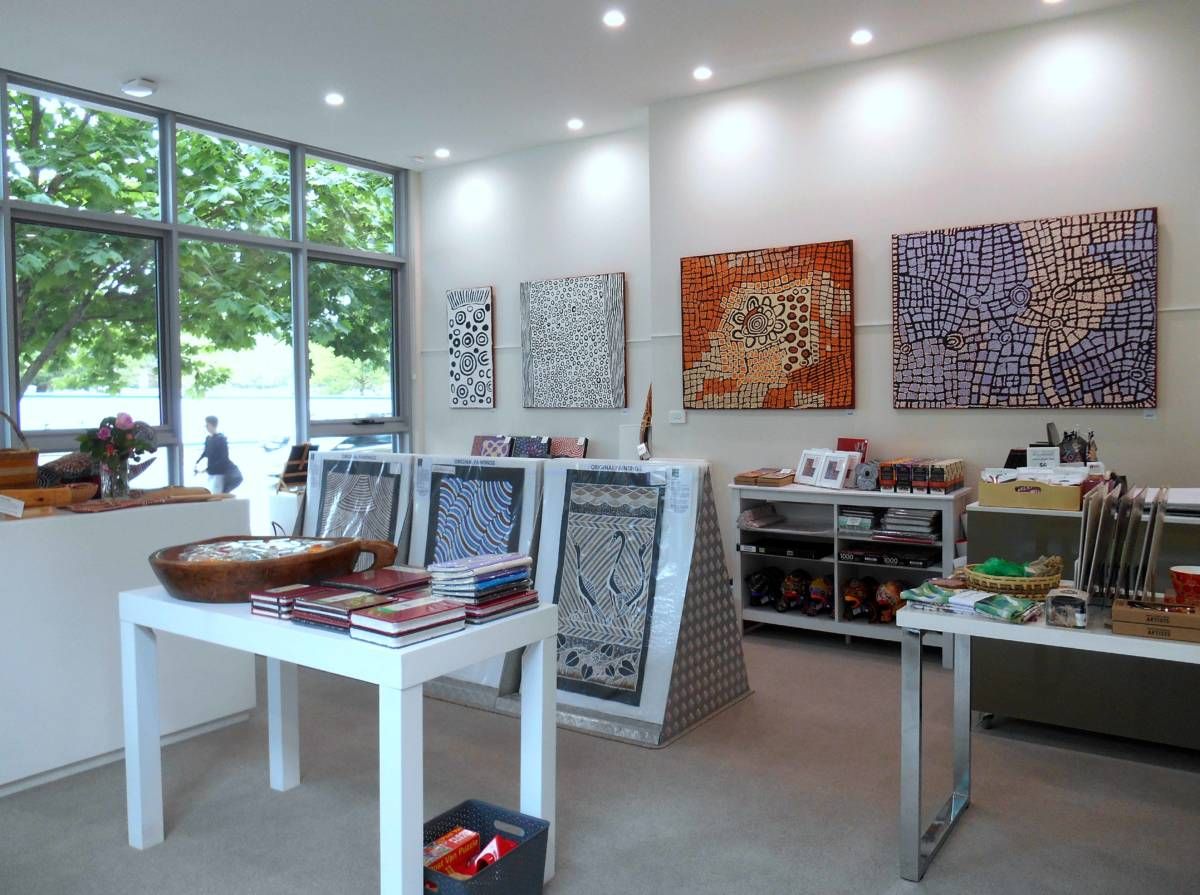 Artworld Aboriginal Dreamings Gallery, Canberra
Painting on all media; Weaving; Wood and/or stone crafted objects; Ceramics, glass, jewellery or furniture; Sculpture or installation; Merchandise and licensed products
Artworld Aboriginal Dreamings Gallery, Canberra
Aboriginal Dreamings Gallery was established in 1989 and has operated as a commercial gallery, specialising in Australian Aboriginal art for over 30 years with extensive experience presenting Aboriginal art. Our staff are trusted industry professionals with formal qualifications and a wealth of knowledge and experience.

The Gallery has an extensive collection of Aboriginal art from remote Aboriginal art regions including artworks from the Central and Western deserts, the Kimberley region, Tiwi Islands (Bathurst and Melville) and Arnhem Land. A feature of the Gallery's collection is the paintings by famous Aboriginal artists comprising collectable artworks by Rover Thomas, Emily Kame Kngwarreye, Clifford Possum Tjapaltjarri, Ronnie Tjampitjinpa, Gloria Petyarre, Ada Bird Petyarre and Eunice Napangardi.
---
Contact details
Cnr London Circuit & Gordon Street, Canberra, ACT 2601
dream@aboriginaldream.com
02 6230 2922
54 926 675 530

Mon, Tue, Wed, Thu and Fri - By Appointment
---
Satellites
Artworld Aboriginal Dreamings Gallery, Nicolls

19 O'Hanlon Place, Gold Creek Village, Nicholls , ACT 2913
dream@aboriginaldream.com
02 6230 2922
54 926 675 530
Search Artists, Dealers and Supporter Members
Featured dealer Members
Want to become an artist member?
Do you have more questions?
Do you need further advice and support?