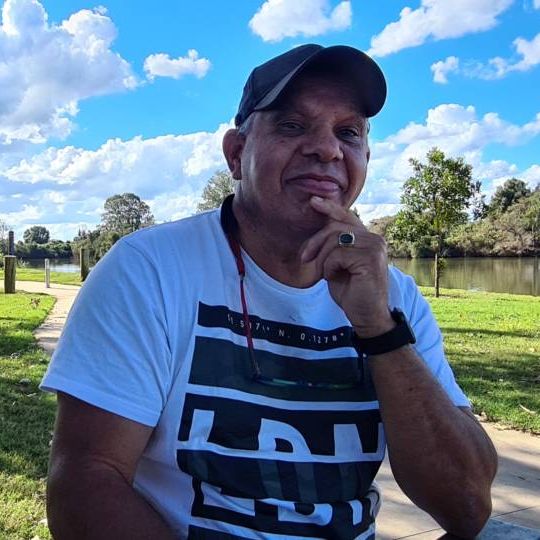 Artist Member
Barry Rainman Boland
Kamilaroi Yuwularaay Eauhlayi
Painting on all media; Editioned prints; Sculpture or installation
Artist Member
Barry Rainman Boland
Kamilaroi Yuwularaay Eauhlayi
Cultural Heritage and Traditional links: Barry RAINMAN Boland, Descendant of the Kamilaroi Clan (Gamilaraay/ Yuwuluraay Language /Eauhlayi of North West of New South Wales Australia on his mothers heritage line. The totems are the Dhinawun(EMU), Waraba Long neck Turtle, and Bigambul clan North New South Wales on his father's heritage lines. Totem Maliyan kaputhin Wedge Tail Eagle Rainman - Baarri in his traditional language means Rain and his mother's mother last name was Mari which means Man. Has been delivering Cultural and Art activities over the last 30 years Overseas, Australia, New South Wales, Queensland, supporting businesses, organisations and communities.
---
Contact details
NSW
barryrainman@outlook.com
Search Artists, Dealers and Supporter Members
Featured artist Members
Want to become an artist member?
Do you have more questions?
Do you need further advice and support?