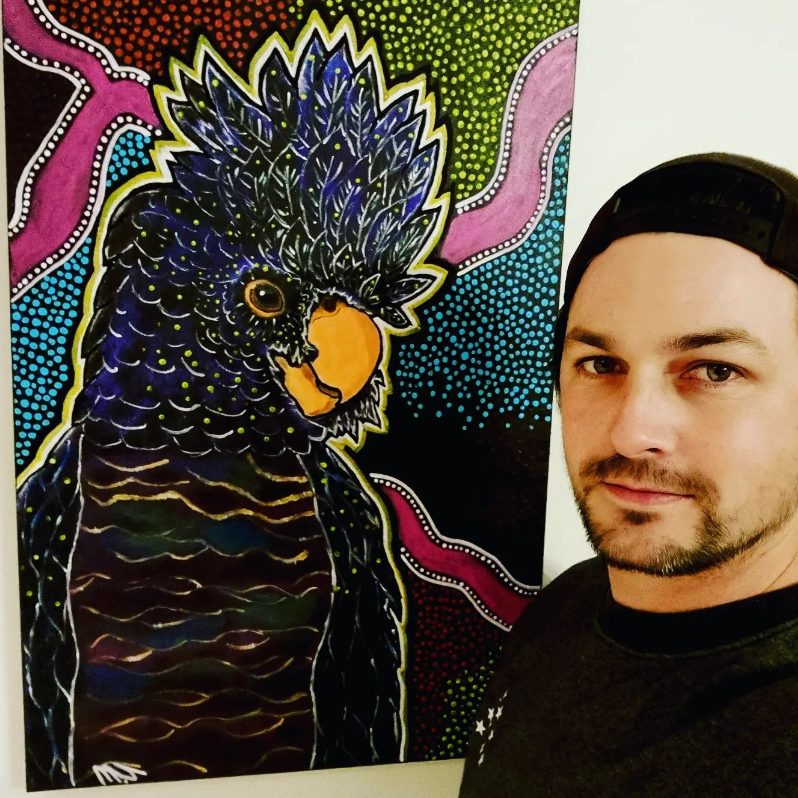 Artist Member
Cameron Morrall
Wotjobaluk
Painting on all media
Artist Member
Cameron Morrall
Wotjobaluk
My name is Cameron Morrall and I am proud Aboriginal man. My mob is Wotjobaluk which is in Victoria. I go by name of Gabadj Art. Gabadj in language means Black Cockatoo. I have always had a creative mind as a kid when it comes to Arts & Crafts. I only recently have started to express myself through painting. When I paint, I find it very therapeutic and relaxing. I don't just paint in the one style. I have several styles and techniques that I use to bring my art to life. When I paint, I also find a very strong connection to my culture.
---
Contact details
VIC
Cameron.morrall@hotmail.com
Search Artists, Dealers and Supporter Members
Featured artist Members
Want to become an artist member?
Do you have more questions?
Do you need further advice and support?