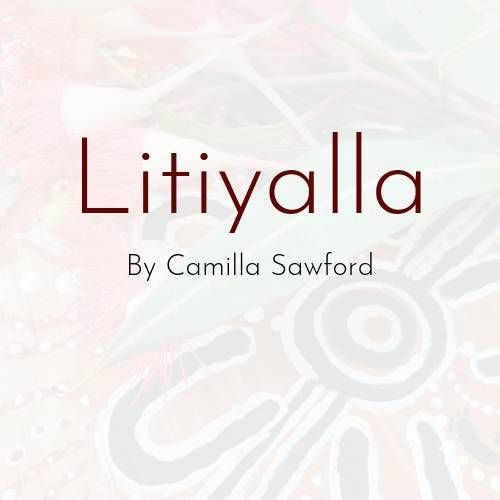 Artist Member
Camilla Sawford
Gooniyandi/ Gija
Ceramics, glass, jewellery or furniture; Textiles including fabric and fashion
Artist Member
Camilla Sawford
Gooniyandi/ Gija
Camilla uses a myriad of mediums and techiques to create her works that are inspired by her indigenous culture,country, the might Fitzroy River, her memories and stories from her mother.She explains her aesthetic as a fusion of traditional and contemporary aboriginal art. Her painting often showcase an inspiring palette of the beautiful colours that mother earth has to offer, while symbolically still staying to to her identity , culture , family.

Her talents as an artist as an instrument for education and reconciliation. Her current venture is sharing her passion for inclusion and culture with the next generation. She is an essential member of the Reconciliation Action Plan collaboration at Alexander Heights & Craigie Early Learning Centres. Camilla has transformed their learning spaces to include Aboriginal perspectives through stories & art. Camilla has also become successful in the business of textiles, using her beautiful unique art with the creation of jewellery & fine fabrics.
Search Artists, Dealers and Supporter Members
Featured artist Members
Want to become an artist member?
Do you have more questions?
Do you need further advice and support?