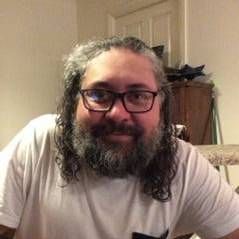 Artist Member
Douglas Harrington
Painting on all media
Artist Member
Douglas Harrington
I was born in Emerald in country Queensland to two great aboriginal parents in 1983. My father was a proud Bundjalung man, and my mother's family have history in Cherbourg, Queensland. I have lived in Emerald, Toowoomba, Brisbane and currently residing in Geelong VIC. I enjoy spending time with my wife and kids. I have been painting recreationally since leaving high school and enjoy my current style of painting, acrylic on canvas.
---
Contact details
VIC
doughchips@hotmail.com
Search Artists, Dealers and Supporter Members
Featured artist Members
Want to become an artist member?
Do you have more questions?
Do you need further advice and support?