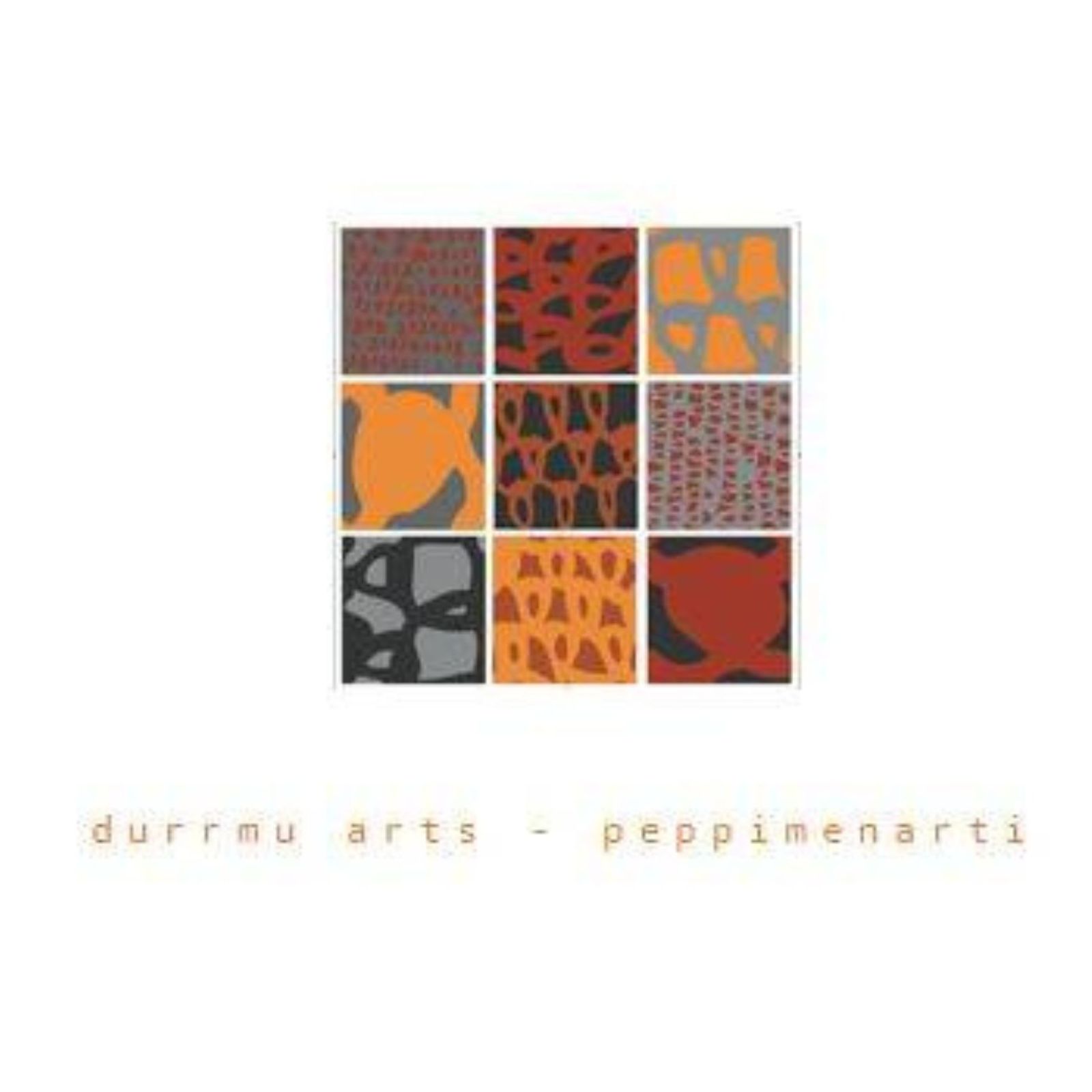 Indigenous Owned
Durrmu Arts
Painting on all media; Editioned prints; Weaving; Textiles including fabric and fashion
Indigenous Owned
Durrmu Arts
Durrmu Arts Aboriginal Corporation is renowned for its fine, contemporary art production, including acrylic painting and fibre work. Senior artist Regina Pilawuk Wilson (winner, General Painting, Telstra National Indigenous Art Award 2003) leads a team of talented emerging and established artists including Dianne Hodgson, Kathleen Korda, Margaret Kundu, Miriam Byrnes, Rosina Tirak, Annunciata Wilson, Anastasia Wilson, Anne-Carmel Wilson and Malcolm Wilson.

Durrmu Arts Aboriginal Corporation was registered under the Corporations (Aboriginal and Torres-Strait Islander) Act 2006, in 2011. Prior to that, Durrmu Arts was part of the Peppimenarti Association.

Durrmu Arts is a member of the Indigenous Art Code and ANKAAA- the Association of Northern, Kimberley and Arnhem Aboriginal Artists.

The paintings of Peppimenarti are based upon traditional weaving and durrmu (dot body painting) designs. These are complemented by the women artists' premium pandanus and sand-palm fibre weaving work.

The women of Peppimenarti are traditionally weavers and have transposed their knowledge of fibre and textiles onto the canvas. The results are paintings of intricate, abstract mark-making; some clearly representing syaw (fishnet) and wupun (basket weaving) through their layered textures, whilst others resemble fine tapestries.

The mens' art lies in the production of body paint designs and cultural articles. Many of the male artists paint their inherited didgeridu designs.

In 2000 Regina Wilson and Theresa Lemon represented the Peppimenarti Community at the Contemporary Art Biennale staged as part of the Pacific Arts Festival in Noumea. And in 2003, Regina Wilson was named the winner of the General Painting category of the Telstra National Aboriginal and Torres-Strait Islander Art Award, drawing further attention to the artistic output of this vibrant community. More recently, Regina was chosen as a finalist in the 2008 Wynne prize at the Art Gallery of NSW.

As Patrick Hutchings and Heng Wei stated in Australian Art Review, 2003, "Something new and important is happening at Peppimenarti. It's something else, twice over. It's not about narrative, but spear-dots and weaving; however it's also about a beauty abstracted from handicraft. It no longer maps a songline, but sings a new song."
---
Contact details
Peppimenarti, NT 0822
info@durrmuarts.com.au
+61 8 8978 1322
12 711 395 512

Mon, Tue, Wed, Thu and Fri - 9:00 AM - 1:00 PM

By Appointment only
Search Artists, Dealers and Supporter Members
Featured dealer Members
Want to become an artist member?
Do you have more questions?
Do you need further advice and support?