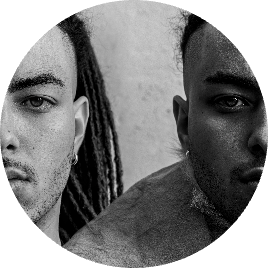 Artist Member
Iluka Sax-Williams
Taungurung, Tibrean
Editioned prints; Photography, video, sound or media work; Wood and/or stone crafted objects; Ceramics, glass, jewellery or furniture; Graphic and digital design; Sculpture or installation; Textiles including fabric and fashion; Merchandise and licensed products; Reproductions of original works on canvas or other materials; Public art
Artist Member
Iluka Sax-Williams
Taungurung, Tibrean
Wa wa (Hello)

My names Iluka Sax-Williams and I am an Indigenous Australian Artist based in Melbourne, Australia.

I have a broad practice spanning visual art, dance, design and more. My work is informed by my connections to Taungurung and Torres Strait Islander cultures.

My passion for sharing and enhancing awareness of First Nations practices manifests not only in my work, but also my involvement with community- strengthening educational activities like hosting possum skin cloak workshops.

My pyrography work on kangaroo skin artwork 'Woora Liwik' was exhibited at the 10th Koorie heritage trust art show in 2022 to 2023, which won the rmit emerging artist award. My work was also curated into craft victoria in 2022, with 2023 which had me commission to create work for the recent 'Making the metro tunnel exhibition' at domain house gallery, Melbourne.
---
Contact details
207 City Rd, Studio 6, Southbank 3006
ilukaswmanagement@gmail.com
91895775076
Search Artists, Dealers and Supporter Members
Featured artist Members
Want to become an artist member?
Do you have more questions?
Do you need further advice and support?