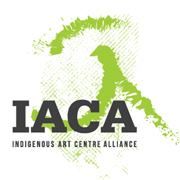 Indigenous Owned
Indigenous Art Centre Alliance Inc (IACA)
Indigenous Owned
Indigenous Art Centre Alliance Inc (IACA)
IACA is the peak body supporting Indigenous art centres across far north Queensland and the Torres Strait. We support culturally strong best practice Indigenous art enterprises.
---
Contact details
16 Scott Street, Parramatta Park, QLD 4870
admin@iaca.com.au
07 4031 2741
43 938 673 125
Search Artists, Dealers and Supporter Members
Featured supporter Members
Want to become an artist member?
Do you have more questions?
Do you need further advice and support?