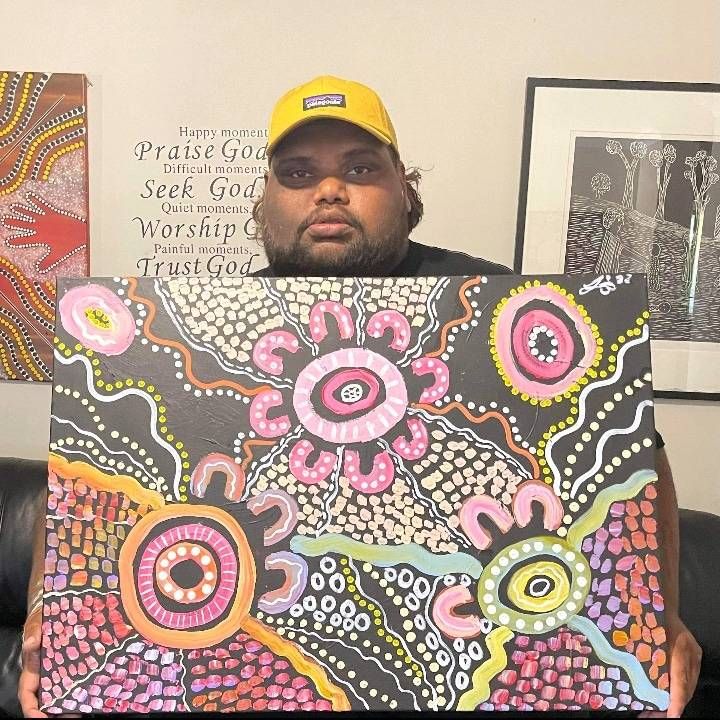 Artist Member
Jarvis Merritt
Yamatji Martu
Painting on all media
Artist Member
Jarvis Merritt
Yamatji Martu
Hello im a young yamatji Martu man from Perth western Australia I'm new at painting as I started late last year in October but i love embracing my two cultures in my work brings me pride and strength as as Young aboriginal man culture is everything and family.
---
Contact details
WA
jarvismerritt1998@gmail.com
Search Artists, Dealers and Supporter Members
Featured artist Members
Want to become an artist member?
Do you have more questions?
Do you need further advice and support?