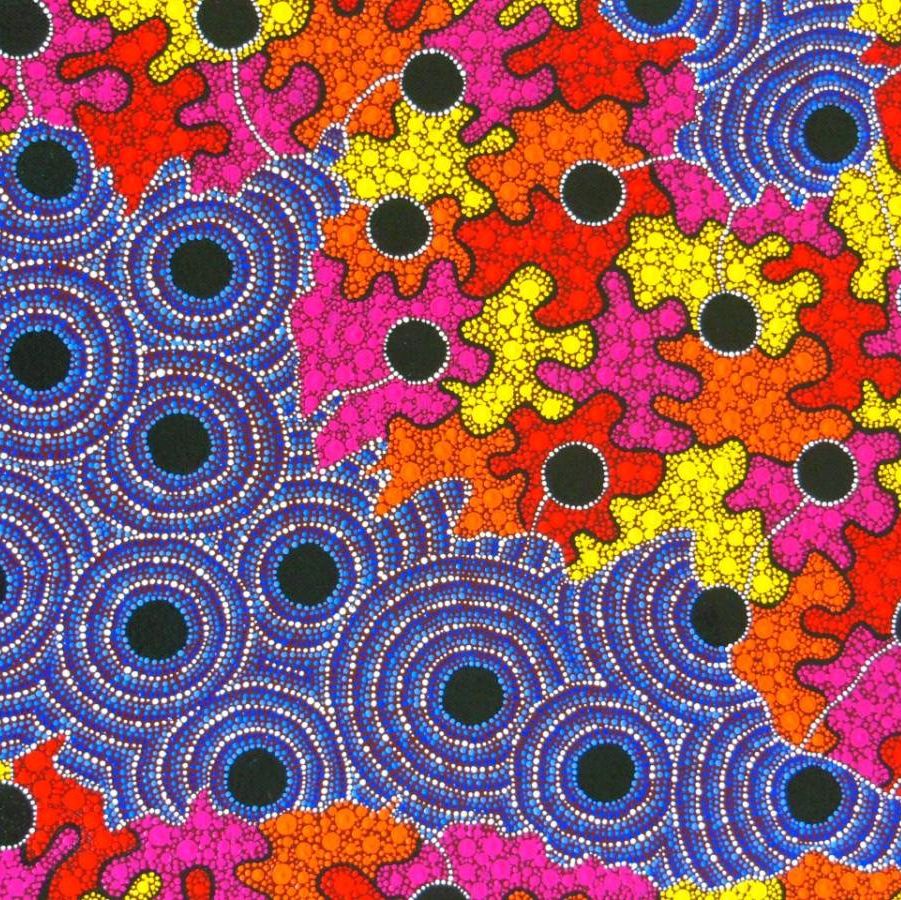 Artist Member
Jenny Johnson
Painting on all media; Wood and/or stone crafted objects; Ceramics, glass, jewellery or furniture; Textiles including fabric and fashion; Merchandise and licensed products
Artist Member
Jenny Johnson
I was born in Peak Hill NSW and a descendant of the Wiradjuri People and have a strong cultural link to the traditional Wiradjuri lands through my mother.
I am a self-taught Indigenous artist who has adopted a contemporary and very unique style of aboriginal dot painting.
The inspiration for my energetic and colourful artwork comes from the landscapes and flora of the local areas around NSW and the ACT.
I paint my own unique designs by using a very vibrant and bold colour palette and a range of fine dotting style to depict my paintings.
---
Contact details
Search Artists, Dealers and Supporter Members
Featured artist Members
Want to become an artist member?
Do you have more questions?
Do you need further advice and support?