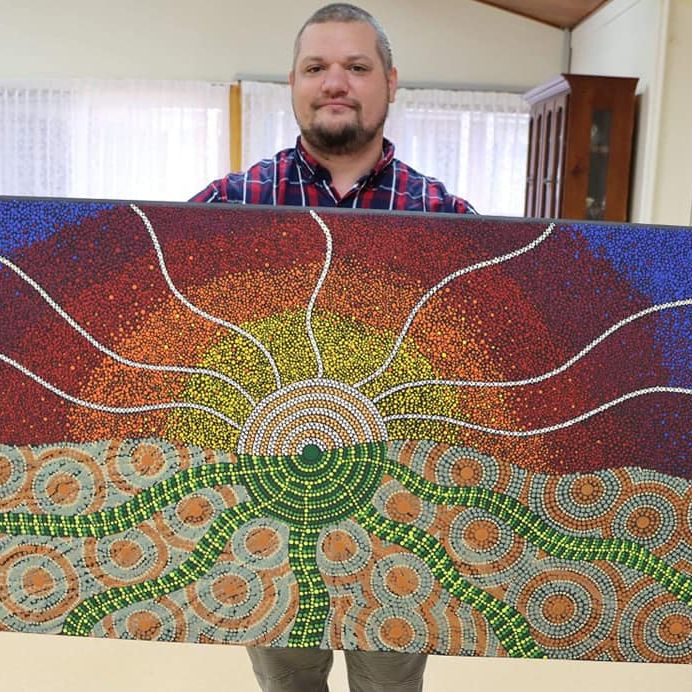 Artist Member
Kye Lane
Wakka Wakka and Bigumbal
Painting on all media; Wood and/or stone crafted objects
Artist Member
Kye Lane
Wakka Wakka and Bigumbal
Proud Wakka Wakka/ Bigumbul man and father of two, who loves to express myself and connect with my culture and my ancestors through art.
---
Contact details
QLD
kyekydenlane@hotmail.com
Search Artists, Dealers and Supporter Members
Featured artist Members
Want to become an artist member?
Do you have more questions?
Do you need further advice and support?