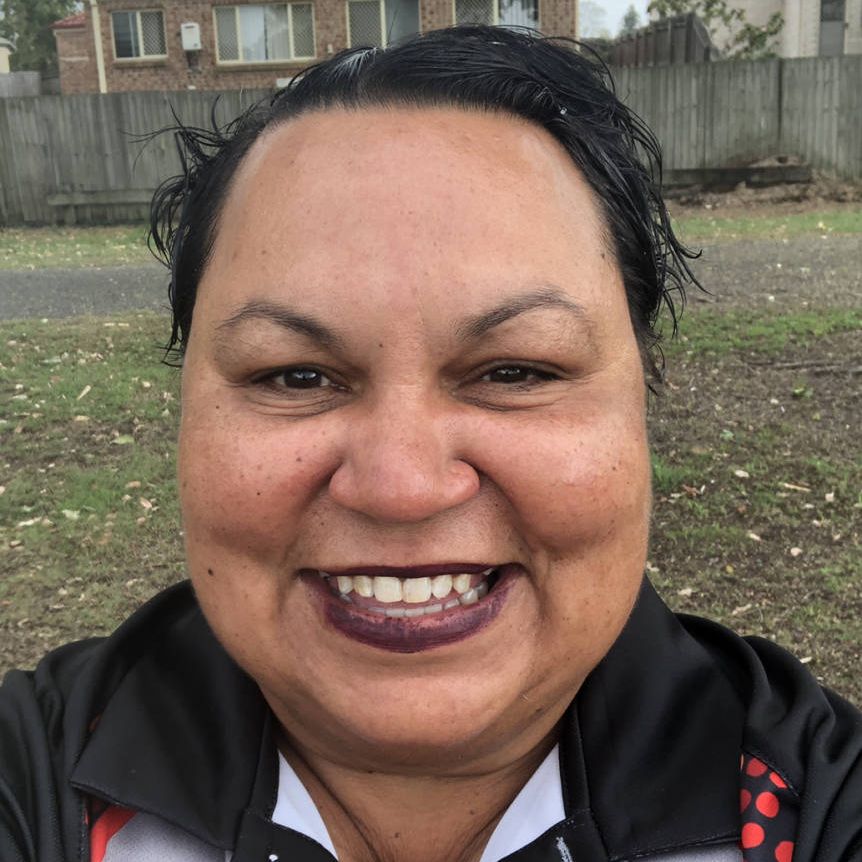 Artist Member
Kylie Hill
Kalkatunga & Waanyi
Painting on all media; Editioned prints; Photography, video, sound or media work; Wood and/or stone crafted objects; Textiles including fabric and fashion; Merchandise and licensed products
Artist Member
Kylie Hill
Kalkatunga & Waanyi
Aboriginal Art by Kylie Hill

Kylie Hill is a proud Aboriginal woman from the Kalkadoon and Waanyi from far North Qld Mount Isa.

Kylie originated from Mount Isa but has now called Ipswich home for the past 30 years. She is well known to her community and all over QLD.
Kylie is recognised in the softball community across Australia and has painted many softballs and equipment for this sport. Some of her artworks have gone to Las Vegas, Japan, Germany and Ireland.
Kylie has worked on murals and canvas pieces for Daycare Centres, Schools, Medical Centres, Indigenous and non indigenous organisations across the country, Government, sporting associations including Hockey &Softball.

Kylie donates her pieces of artwork monthly to charity to help raise funds for Cancer and for children in sports. She likes to help people achieve their goals through her art.

One of her biggest desires and inspirations is to connect with people through her art. Helping to close the gap with reconciliation and bringing people together through her art to showcase her culture is a priority for Kylie.

Having 8 children with her husband David, she knows how much our next generation look up to her to lead the way to keep her culture alive through her art and teaching it as well. Kylie also believes that as a strong aboriginal woman she needs to lead the way so that's why she started her own art business in 2019 KJH ARTWORKS.
---
Contact details
QLD
kjhartworks@gmail.com
Search Artists, Dealers and Supporter Members
Featured artist Members
Want to become an artist member?
Do you have more questions?
Do you need further advice and support?