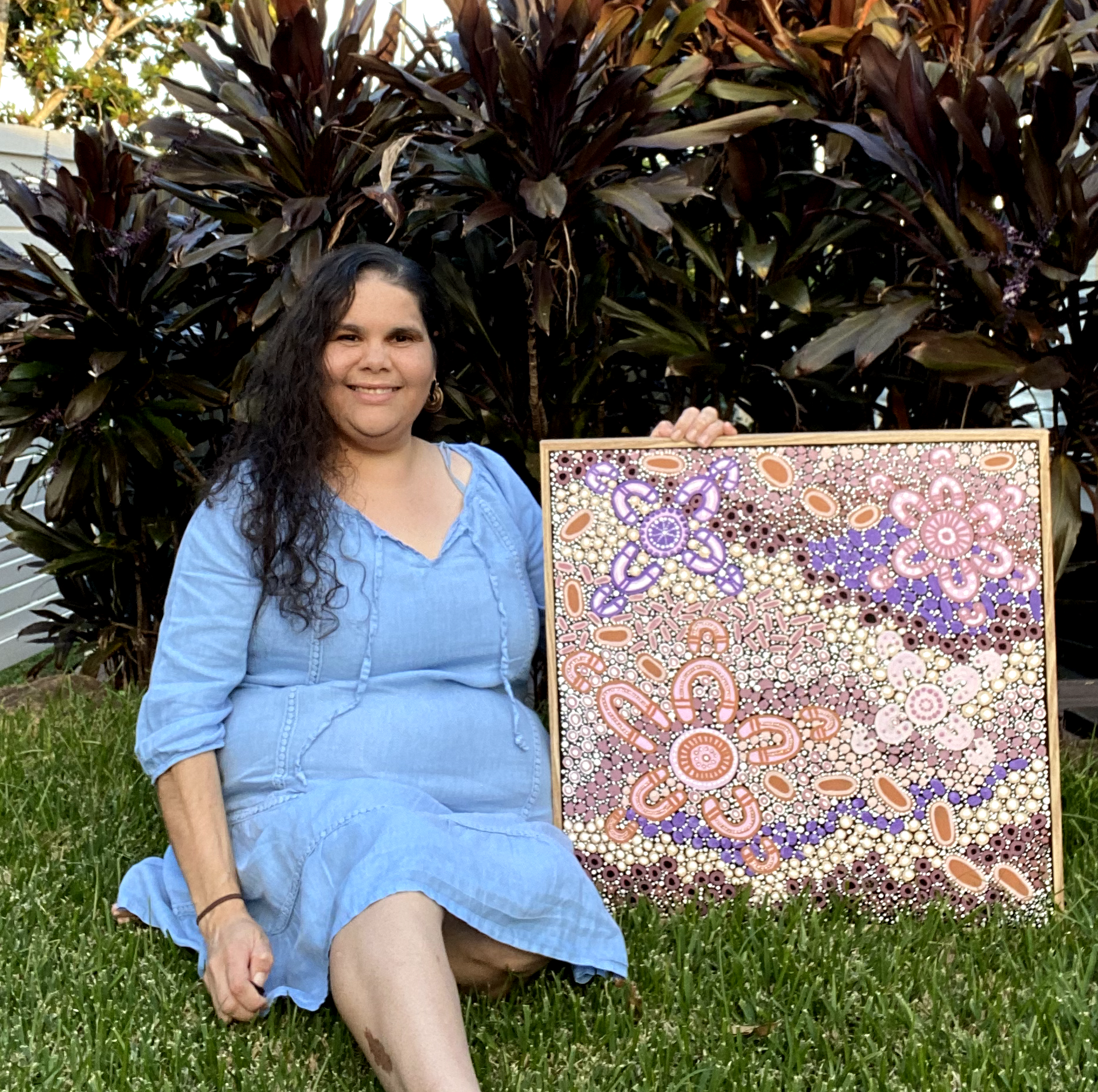 Artist Member
Leah Cummins
Mayi-Kulan, Kalkadoon, Mitakoodi, Mayi
Painting on all media; Editioned prints; Photography, video, sound or media work; Textiles including fabric and fashion; Merchandise and licensed products
Artist Member
Leah Cummins
Mayi-Kulan, Kalkadoon, Mitakoodi, Mayi
My name is Leah Cummins, I am the owner of Bunya Designs. I am a proud Mayi (Mayi-Kulan from the Mayi speaking tribes of North Wesrtern Queensland) and Kalkadoon woman. I have lived all of her life on country and draw inspiration of my country and the strong women in my life. My art reflects female empowerment and stories, and also draws inspiration of my own stories for the love of my country and my people.
---
Contact details
QLD
bunyadesigns@gmail.com
Search Artists, Dealers and Supporter Members
Featured artist Members
Want to become an artist member?
Do you have more questions?
Do you need further advice and support?