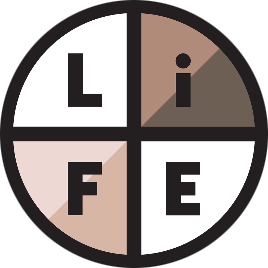 Life Apparel
Graphic and digital design; Textiles including fabric and fashion; Merchandise and licensed products; Reproductions of original works on canvas or other materials
Life Apparel is a collective of artists, storytellers, creatives, Aboriginal, Torres Strait Islander and South Sea Islander peoples and allies. Built on diversity and inclusion, collectively we strive to amplify First Nations voices and stories that ethically supports its artists, accelerate social change and spark important conversations through fashion.

Beyond t-shirts. Beyond collections. Beyond fashion.
Life Apparel is a messenger and vessel that connects artists with the wider community through wearable art. We make apparel with a meaning and encourage everyone to wear and show their values. As an Australian-led boutique label and proud allies, Life Apparel nurtures supportive, empowering and inclusive environments for everyone. Cultivating an environment where all voices matter, and where our differences are celebrated is part of who we are.

Our core values have always been that garments are created ethically, that artists are paid for their artwork and that each piece is available to the public at an accessible price point.

Collectively, we strive to amplify voices, advance social change and spark important conversations through fashion.
---
Contact details
PO BOX 749, Currumbin, QLD 4223
info@lifeapparel.co
07 5559 5137
73617178864

Online only
Search Artists, Dealers and Supporter Members
Featured dealer Members
Want to become an artist member?
Do you have more questions?
Do you need further advice and support?