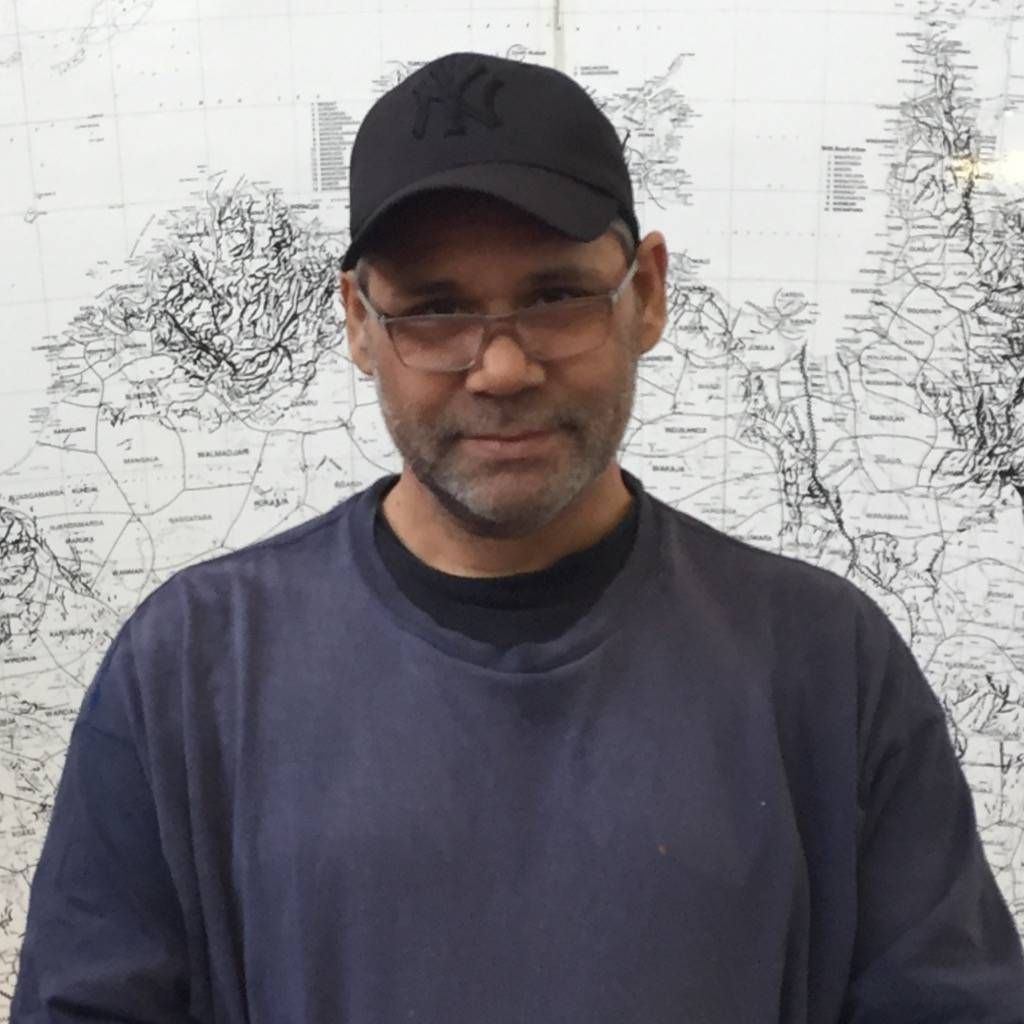 Artist Member
Matthew Moore
Kokatha and Pitjantjatjara
Painting on all media; Wood and/or stone crafted objects
Artist Member
Matthew Moore
Kokatha and Pitjantjatjara
My name is Matthew Moore (Matty Moore). I am a Kokatha and Pitjantjatjara man, traditional owner of the lands north west of Port Augusta which is my grandfather's country. He was born at Billialkina and his mother, my great grandmother was born at Wihittacca on South Gap Station.

My grandmother Ngidru (Gladys Kite) is the daughter of Numinia and granddaughter of Undumurra whose country is around Iltur or Coffin Hill, south of Watarru in the APY lands. I spent the majority of my younger years being raised by both my grandfather and grandmother.

Arts Degree (incomplete) at Deakin University which are Graphic Design and Digital Art by using Adobe CS6 computing program. The themes of my artwork range from social-realist issues and other Indigenous issues and also traditional Aboriginal art styles. I have an interest in the incarceration of Indigenous people, Aboriginal deaths in custody, war and conflict and mental health and other social issues which I feel are of great importance and have impacted upon me.

My artwork is my way of expressing myself and also a way of making other people aware of these issues.
---
Contact details
SA
mattyphillipmoore@gmail.com
Search Artists, Dealers and Supporter Members
Featured artist Members
Want to become an artist member?
Do you have more questions?
Do you need further advice and support?