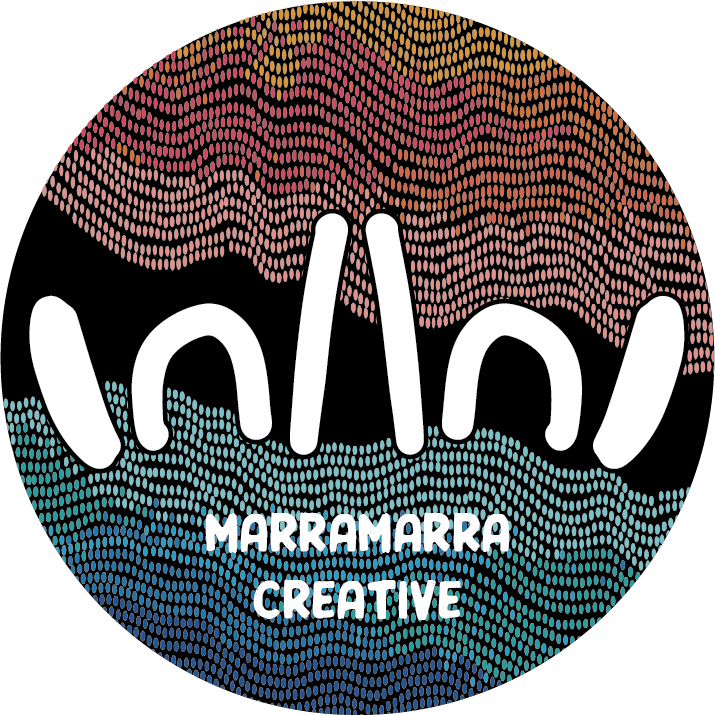 Artist Member
Melissa Streater
Wiradjuri
Painting on all media; Editioned prints; Photography, video, sound or media work
Artist Member
Melissa Streater
Wiradjuri
Mel Streater is a descendant of the Wiradjuri nation who was born and lives in the beautiful seaside town of Guruk, (Port Macquarie) on Birpai Country. Her love of art developed at a young age while watching her dad paint and sculpt. Marramarra is the Wiradjuri word meaning 'to create, to make, to do', and as Mel's hands and understanding of the world grew, she recognised that she was driven to capture and create beautiful moments.

Her visual narrative is crafted with detailed, fine line illustrations and a bold contrasting colour palette.

Mel has a Bachelor of Creative Arts and Design majoring in Graphic Design from Charles Sturt University. She has completed several certificates in Wiradjuri Language and is on a continuous journey of furthering her understanding and education in her ancestral Country's native tongue. Mel also has two certificates in Aboriginal and Torres Strait Islander Cultural Arts and is currently studying a certificate in Training and Education to become a trainer and assessor in this field.

Mel enjoys tying visuals and written content together to share ideas and stories. Central to all her work is a desire to design from a culturally aware and ethical framework. Her passion for environmental sustainability and preservation, and social justice - especially for her people, drives her to choose clients who's principles align with her own.
---
Contact details
NSW
mel@marramarracreative.com
Search Artists, Dealers and Supporter Members
Featured artist Members
Want to become an artist member?
Do you have more questions?
Do you need further advice and support?