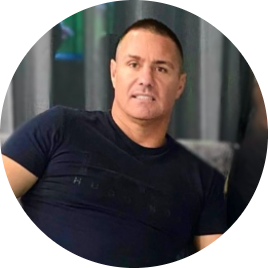 Artist Member
Michael Kelly
Bundjalung
Painting on all media; Graphic and digital design; Sculpture or installation; Public art
Artist Member
Michael Kelly
Bundjalung
I am a proud Bundjalung man from Tweed Heads and an award winning Aboriginal artist.
My original art pieces are representations of my life, culture and expressions of my healing journey.
My artwork aims to give meaning to life and help understand the world we surround ourselves with. A personal journey depicted by colourful artworks.
---
Contact details
Tweed heads West, NSW 2485
bundjalungcreations@gmail.com
0401085749
33 148 910 460
Search Artists, Dealers and Supporter Members
Featured artist Members
Want to become an artist member?
Do you have more questions?
Do you need further advice and support?