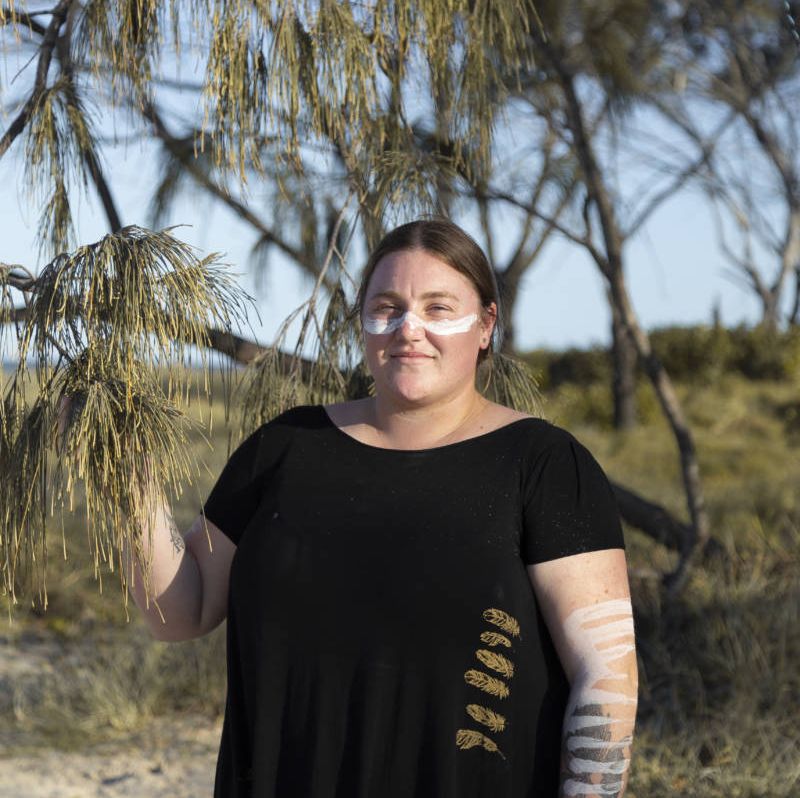 Artist Member
Nickolla Clark
Painting on all media
Artist Member
Nickolla Clark
I am a Gabul- carpet snake person of the Gabanbaa Walgun area - Byron Bay shoulder. A proud Arakwal Bundjalung women, First Nations interdisciplinary artist from Northern Rivers, New South Wales, based in Byron Bay on country. Home of my mother and grandmothers linage and heritage. My cultural expression is to bring knowledge, share and create art around our traditions, culture, natural ecosystems, traditional lifestyle and our ongoing connection to country. These being my main aspects reflected within my artworks.

As an artist supported and raised by strong aboriginal woman of leadership it was easy to capture inspiration to create artworks that advocated to cultural storytelling and showcasing the longest living culture in the world, but also to raise insight to the colours and culture of my homelands.

I have advocated for sharing cultural expression and knowledge to always remind others to respect country and my culture.
---
Contact details
NSW
nickolla.arakwal.artworks@gmail.com
Search Artists, Dealers and Supporter Members
Featured artist Members
Want to become an artist member?
Do you have more questions?
Do you need further advice and support?