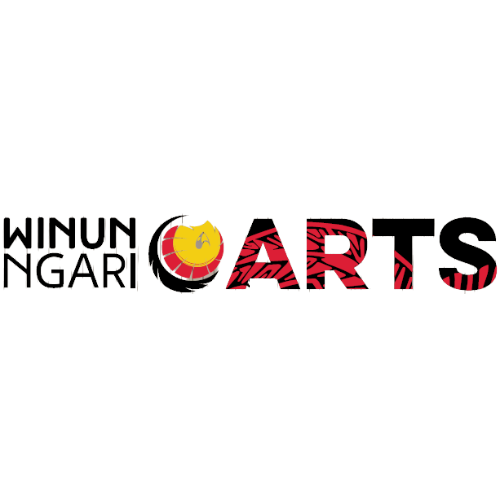 Indigenous Owned
Winun Ngari Arts
Textiles including fabric and fashion
Indigenous Owned
Winun Ngari Arts
Winun Ngari Arts is an arts space where women come together to work alongside each other to express themselves and be paid for what they create. It's a space for women to create, design, learn and share through painting, jewellery design, sere.en printing and training. All women accessing the space can choose to sell their works in the Winun Ngari Arts studio shop.
Winun Ngari Arts is a Community Development Program (CDP) activity which incorporates an income generating activity, Barooloo Arts.
Barooloo Arts specialises in screen printing, offering screen printing workshops and the creation of screen printed fabric pieces, shirts and business merchandise, all sold on site.
The focus has been to work alongside local artists to expand their product line and build a library of design. Almost 100% of participants are female artists based in Derby with a number relocating from remote communities at various times throughout the year. In addition to developing five new screen printing designs, Barooloo Arts continue to extend their product line.
---
Contact details
1 Sutherland Street, Derby, WA 6728
17 643 250 585

Mon, Tue, Wed, Thu and Fri - 8:30 AM - 2:30 PM
Search Artists, Dealers and Supporter Members
Featured dealer Members
Want to become an artist member?
Do you have more questions?
Do you need further advice and support?