Jilamara Arts x Aboriginal and Pacific Arts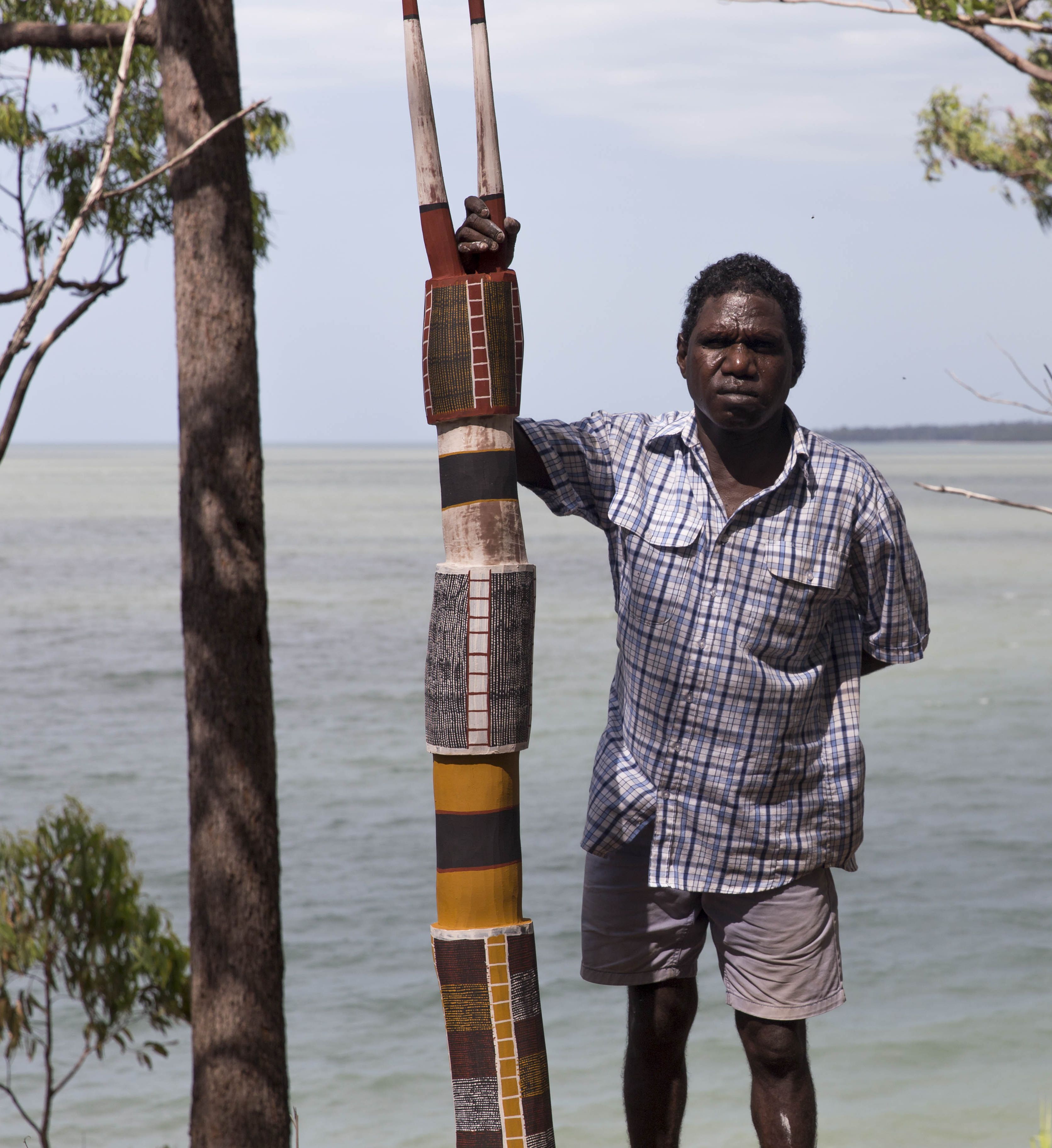 Three Jilamara artists reflect on the value of long-term trusting relationships between art centres and commercial galleries.
Jilamara Arts, the art centre located at Milikapiti, Tiwi Islands has worked with Gabriella Roy, Director of Aboriginal & Pacific Art in Sydney for close to 30 years. Both are Dealer Members of the Indigenous Art Code.
Established artist Pedro Wonaeamirri discusses Jilamara's relationship with Aboriginal and Pacific Art:
"We have known Gabriella Roy for a long time…the relationship is strong and long. When we have a long relationship with a gallery they work closely with the artists and managers and over time we have trust together. We know it works well and is positive."
Michelle Woody is an artist, Executive President and Gallery Assistant at Jilamara, as well as holding key responsibilities as a director on the ANKA Board. She considers the value of relationships with commercial galleries as being based on trust and the role of gallery directors as art market experts: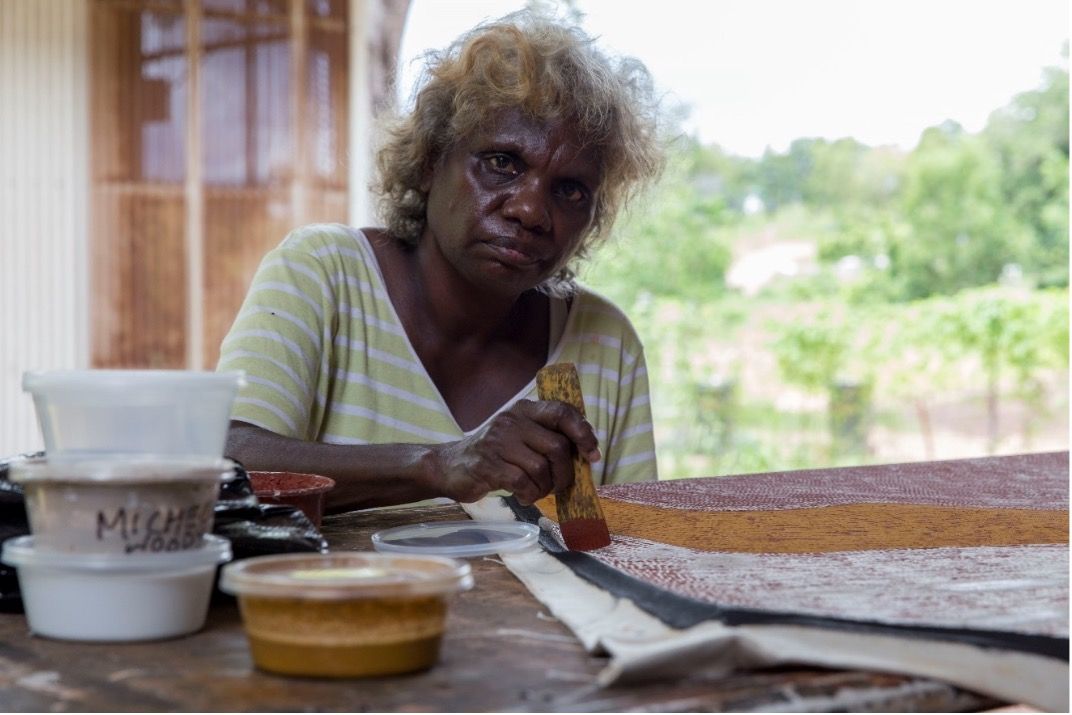 "She (Gabriella) helps Indigenous art, all Indigenous art, Tiwi, Kimberly, Arnhem, Central mob. She is supporting all art centres. She has visited art centres and knows lots of places, all the art centres. We trust in her with our artwork. She has that relationship and introduced herself. She is doing the right thing for artists. It is good to have a long a relationship because she knows all the Indigenous arts industry, she is an expert and we trust her."
Aboriginal and Pacific Art's work presenting the artwork, and developing the careers, of Tiwi artists has included representing senior and established artists such as Timothy Cook for decades. In more recent years the gallery has worked with Kaye Brown, an emerging artist who joined the art centre when she retired from roles at the local primary school and library. In 2020 Aboriginal and Pacific presented Brown's first solo Yirrinkiripwoja. It was a sell-out.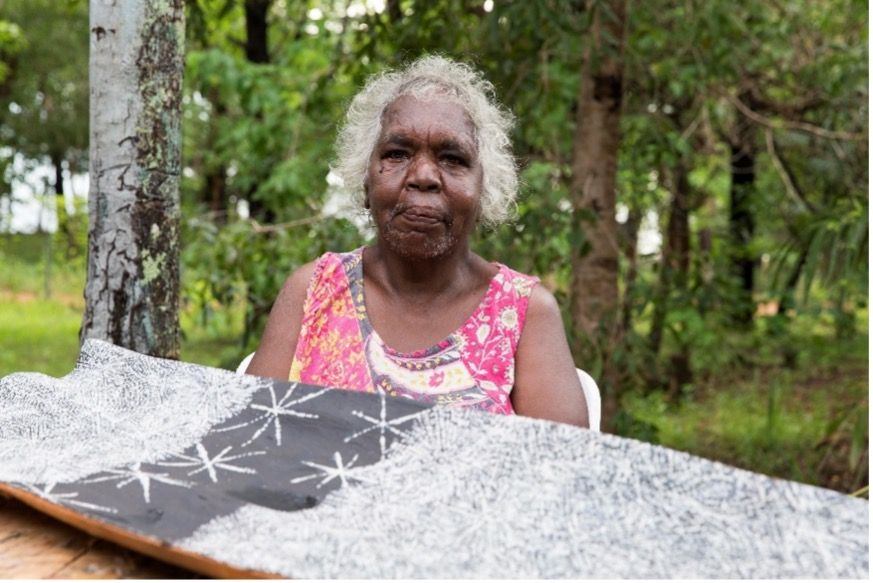 "When I started at Jilmara they were talking about Gabriella and what she does. She worked with Kitty, Freida and Timothy and she works with me now. She makes us feel comfortable when she talks to us about our artwork."
Brown, like many artists, deeply values the ability of art to share and teach culture both within her community and to the wider world. Opportunities to exhibit and present bodies of work in commercial galleries in major cities is a source of pride to many artists. As Brown remarks:
"I feel proud about sharing my artwork around the world. Showing the story of my paintings, every picture has story. I share what I'm doing with my grandchildren. It's important for the younger ones. It's important for them to see our work. I teach them what I'm doing and teach them culture. Maybe they will come here one day and do some artwork too."