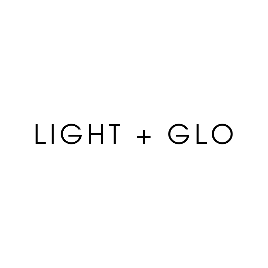 LIGHT + GLO - Wood Wick Soy Candle
Merchandise and licensed products
LIGHT + GLO - Wood Wick Soy Candle
At Light & Glo we put the science back into candle-making. Because choosing the right candle for your space is about so much more than scent. Grounded in aromatherapy, our carefully blended, premium fragrances don't just smell amazing but help you to relax, refresh, revitalise and reignite your senses.

Hand poured in Melbourne, Australia our natural soy candles have wood wicks that crackle delightfully, like a tiny open fireplace. And our jars and packaging have been beautifully curated with collaborating artists to bring an effortlessly cool aesthetic to any space.

But our mission doesn't stop at creating beautiful products. The entire Light & Glo range is produced with ethical and sustainable practices, responsible sourcing of materials and a strong social conscience.

The Soul Collection - when scent meets art, our travel candles embody the essence of Australia through sight, smell and sound. Perfectly sized in a tin they make the perfect gift for the discerning traveller or gift giver.

The candle scents represent what is quintessential about Australia, it's natural fauna and flora, the sea and red dirt.

Artwork by Melanie Hava and Chern'ee Sutton tell a tale through Indigenous Aboriginal art with a contemporary flair.
---
Contact details
Factory 1, 17 Infinity Drive, Truganina, VIC 3029
info@lightandglodesigns.com.au
1800 879 079
22 626 366 854

Mon, Tue, Wed, Thu, Fri and Sun - 9:00 AM - 5:00 PM
Search Artists, Dealers and Supporter Members
Featured dealer Members
Want to become an artist member?
Do you have more questions?
Do you need further advice and support?