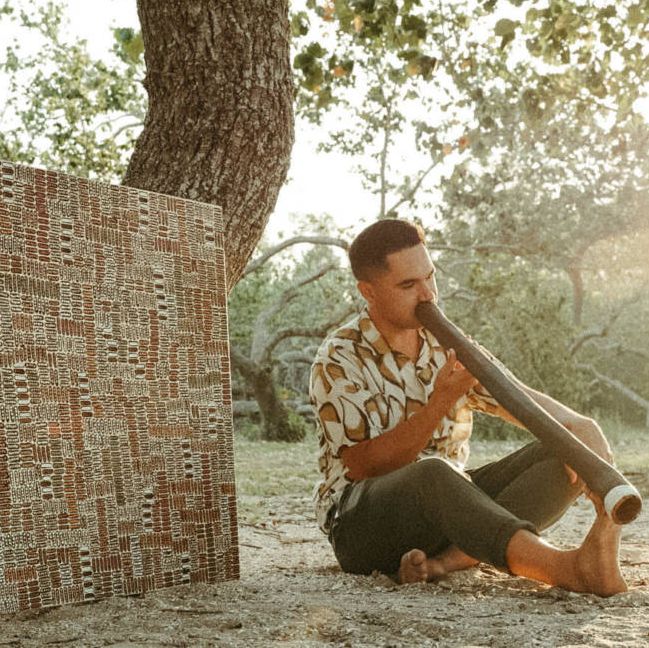 Artist Member
Ethan James Kotiau
Gunggari
Painting on all media
Artist Member
Ethan James Kotiau
Gunggari
Ethan-james Kotiau is a member of the Gunggarri people from central Queensland and ties to the Iningai people. Ethan grew up on Iningai country in the Longreach area surrounded by his culture. His paintings are contemporary in style but, by using traditional elements (sometimes dots, sometimes lines) he attempts to evoke the ancient, mysterious history of the land with all its stories.

Ethan's journey into the aboriginal art world began after he visited an exhibition in a Brisbane art gallery and was immediately inspired by renown indigenous artist Ningura Napurrula Gibson's paintings. Delving into aboriginal art pieces such as Ningura's, the artist says, he was reminded of his grandmother's stories. His artwork encapsulates everything about Iningai country, its history, its beauty, his own personal stories, the deep underlying spirituality, and so on.
---
Contact details
NSW
Landrivercreeks@gmail.com
Search Artists, Dealers and Supporter Members
Featured artist Members
Want to become an artist member?
Do you have more questions?
Do you need further advice and support?