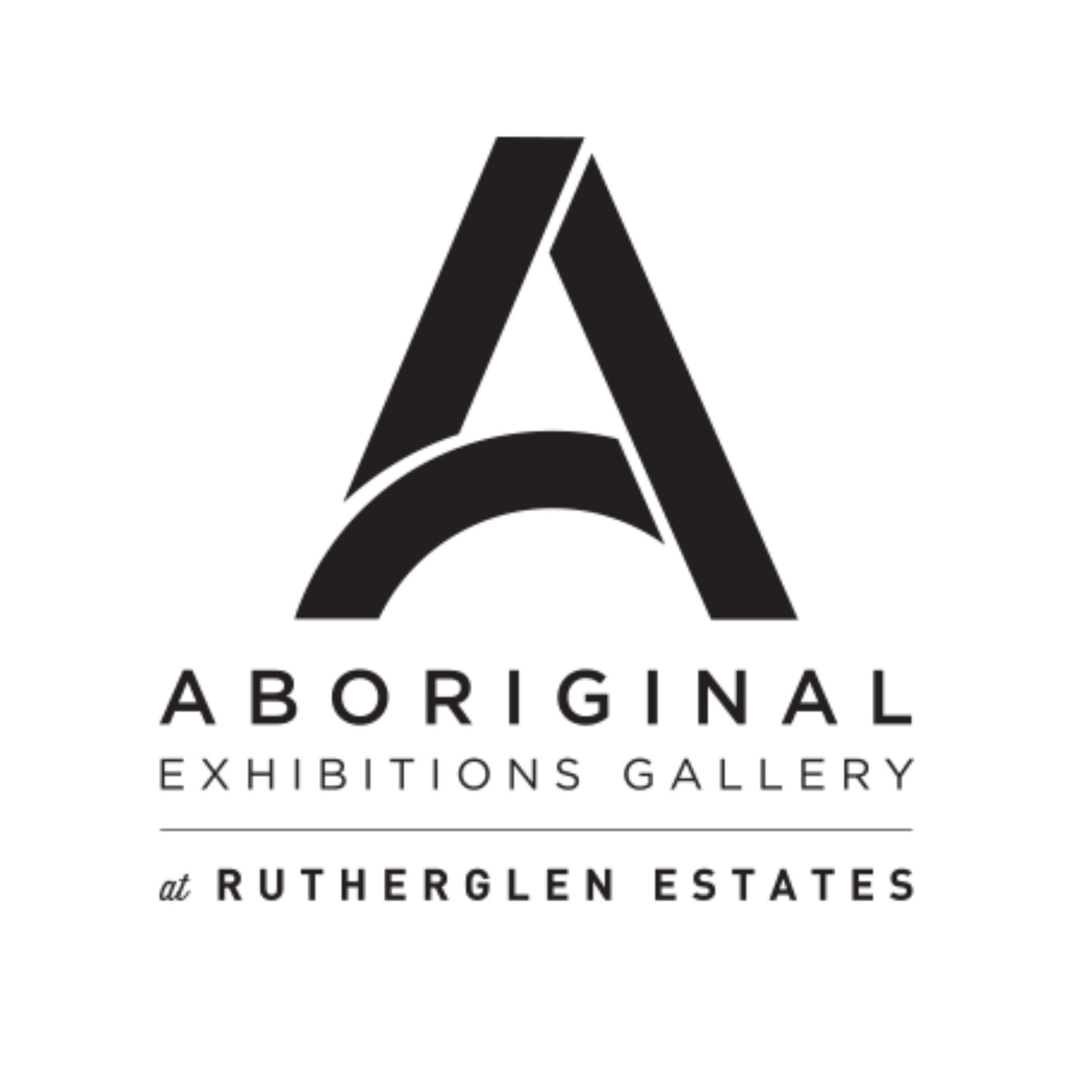 Aboriginal Exhibitions Gallery
Painting on all media; Wood and/or stone crafted objects
Aboriginal Exhibitions Gallery
Aboriginal Exhibitions Gallery at Rutherglen Estates is a unique joint venture between Rutherglen Estates winery and fine Aboriginal art gallery Aboriginal Exhibitions Pty Ltd, operated by Director and art collector Hans Sip.

Through the joint venture, Rutherglen Estates gains access to the entire Hans Sip collection of Aboriginal art and artefacts comprising over six hundred pieces. Collected works include paintings and artefacts from: Victoria; Cape York and Arnhem Land, NT; Northern Queensland; Kimberley and Fitzroy River, WA; Central and Western Deserts; Tiwi Islands and South Australia.

Representing a broad and mostly contemporary view of Australian Aboriginal art, the collection offers a visually powerful experience. Significant cultural works convey ancestral stories and depict large scale maps of Country together with sacred sites. As the pieces have been sourced from many parts of Australia they clearly demonstrate the richness and diversity of Aboriginal art and culture.
---
Contact details
13-35 Drummond Street, Rutherglen, VIC 3685
hsip3bg@gmail.com
+61 3 9835 9704
58 103 651 654

Mon, Tue, Wed, Thu, Fri, Sat and Sun - 10:00 AM - 5:30 PM
Search Artists, Dealers and Supporter Members
Featured dealer Members
Want to become an artist member?
Do you have more questions?
Do you need further advice and support?