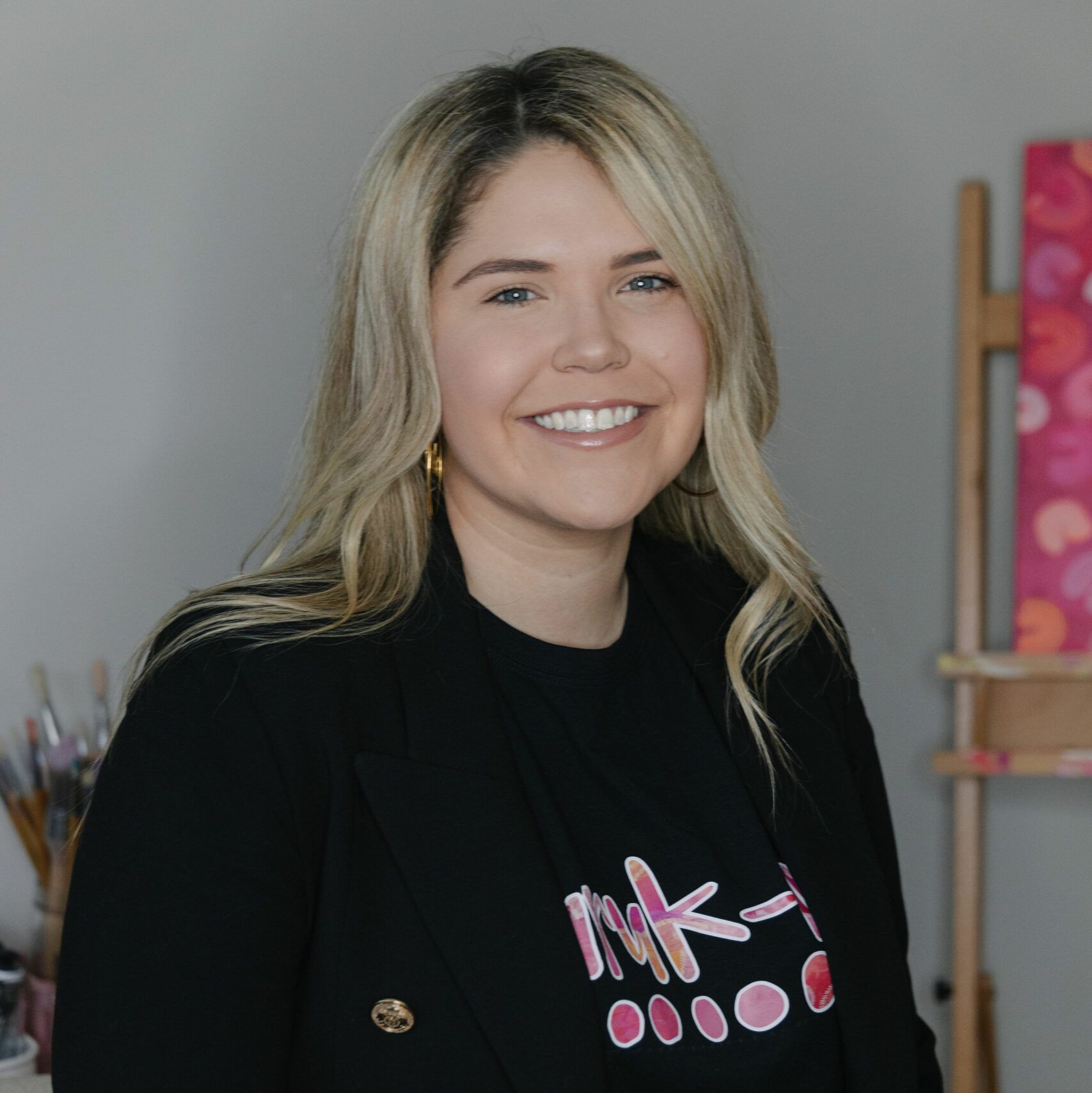 Artist Member
Aimee McCartney
Taungurung, Wotjobaluk, Wemba Wenba and Boon Wurrung
Painting on all media; Editioned prints
Artist Member
Aimee McCartney
Taungurung, Wotjobaluk, Wemba Wenba and Boon Wurrung
Luruk-In is an Australian Aboriginal Art business, founded by proud Taungurung, Wotjobaluk, Wemba Wemba, Nari Nari and Boon Wurrung woman Aimee McCartney. Aimee was born and raised on Wurundjeri country in Naarm, Melbourne and currently lives on Gunaikurnai Country (VIC).

An emerging contemporary artist, Aimee's vibrant approach to life coupled with her strong ancestral and cultural identity allows her to create unique, intricate and eye-catching artworks on canvas. With a mixture of bright colours and textures, Aimee explores modern society through the looking glass of the world's oldest living culture.

Aimee's strongest inspiration comes from her Country, its waterways and mountains, its sand, soil and shells. Aimee's hope is to continue the sacred tradition of Storytelling through art and to inspire people to connect and learn about First Nations culture, history, stories and language.
---
Contact details
VIC
lurukin.creations@gmail.com
Search Artists, Dealers and Supporter Members
Featured artist Members
Want to become an artist member?
Do you have more questions?
Do you need further advice and support?