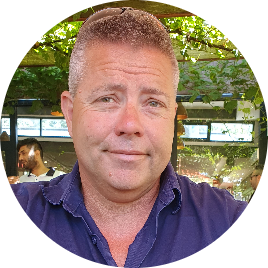 Artist Member
Daryl Nayler
Gundungurra, Koori, Yuin, Kuric
Painting on all media; Public art
Artist Member
Daryl Nayler
Gundungurra, Koori, Yuin, Kuric
I approach a canvas with the idea that I want that painting to be an education tool to engage, extend, enrich, and empower and feel connected to Aboriginal identity. This includes strong interpretations to land, family, law, ceremony and language.
I deliberately use bright and vibrant colour and draw designs with bold definition that pop and come to life. I do this to acknowledge my family's survival and resilience as Koori people and who were heavily affected by the colonization processes. My artwork incorporates much Koori lore design with linear shapes and pattern designs found in traditional works.
---
Contact details
VIC
emutraxart@gmail.com
0408012960
71 658 857 794
Search Artists, Dealers and Supporter Members
Featured artist Members
Want to become an artist member?
Do you have more questions?
Do you need further advice and support?