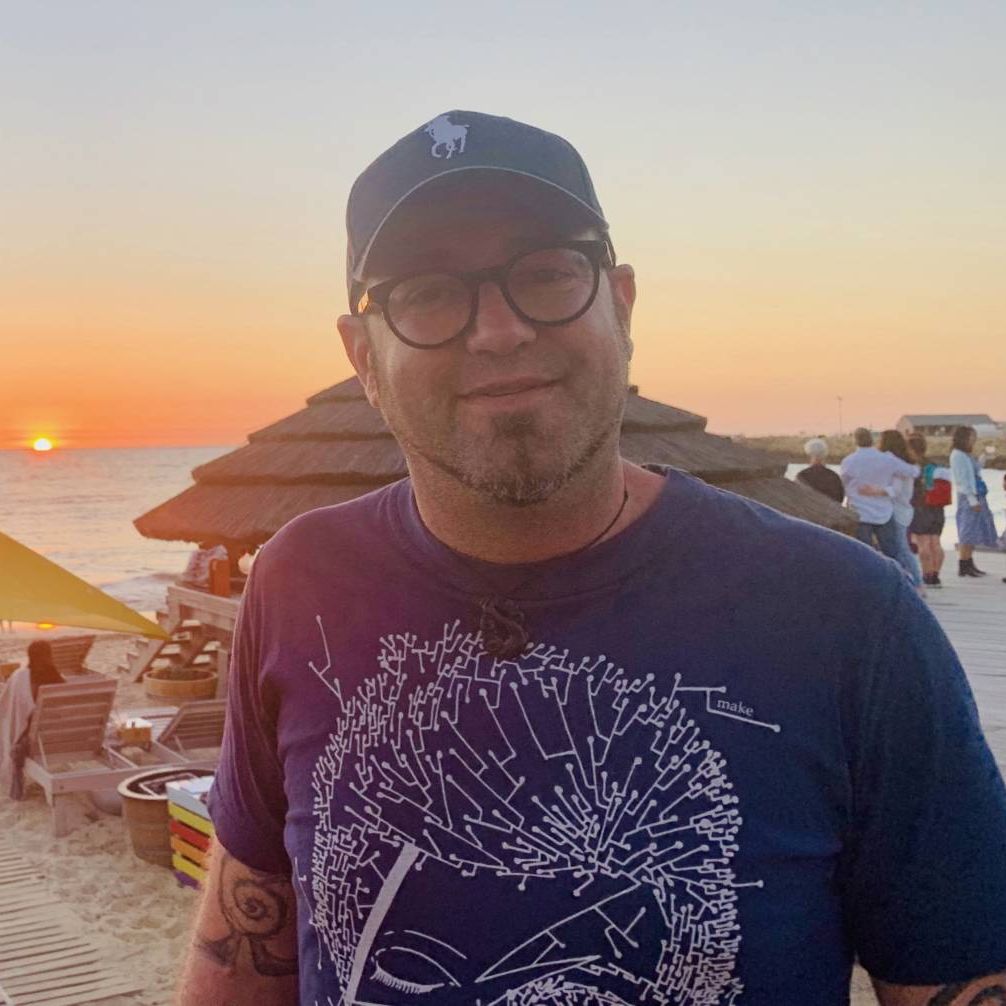 Artist Member
Justin Lindner
Palawa
Painting on all media; Editioned prints
Artist Member
Justin Lindner
Palawa
I am a Palawa artist who has been painting for a number of years, but only really just starting to put my work out for public to see. I have mostly been painting for myself or friends, but am starting to feel more comfortable with displaying my work. I was born and raised in Victoria, so have never known my country in Tasmania, but have been learning so much more the past 10 years about my ancestors and their lands. And most importantly, their history. I live and work in Bendigo, but have moved around a lot in my early years, travelling Australia and overseas.

I do not consider myself to be a traditional artist by any means. I just try to share my feelings about issues that are important to me, through my paintings. My paintings are more about a personal journey, or how I feel about humanity, and I like to try and send a message of learning through my work. Hopefully I can impact others through my art in this way. With my experiences through travel and learning about other cultures, I want to be able to express the things I am passionate about in my art.

We need to be doing so much more to create equality and acceptance in society. There is so much angst and divide. We also need to consider our mark on Mother Earth. It's like people are so distracted by irrelevant stuff, they have forgotten what it is to be human. To care for others, to care for country, and to be considerate, and decent. We talk about past mistakes, but don'tmake the necessary changes moving forward to learn from them, and turn them around.

I can't change peoples direction, but maybe I can get them to stop and think for a moment about my message. I am always learning and trying to be better every day. I will continue to evolve and grow as best I can, but I will always choose kindness and respect.
Search Artists, Dealers and Supporter Members
Featured artist Members
Want to become an artist member?
Do you have more questions?
Do you need further advice and support?