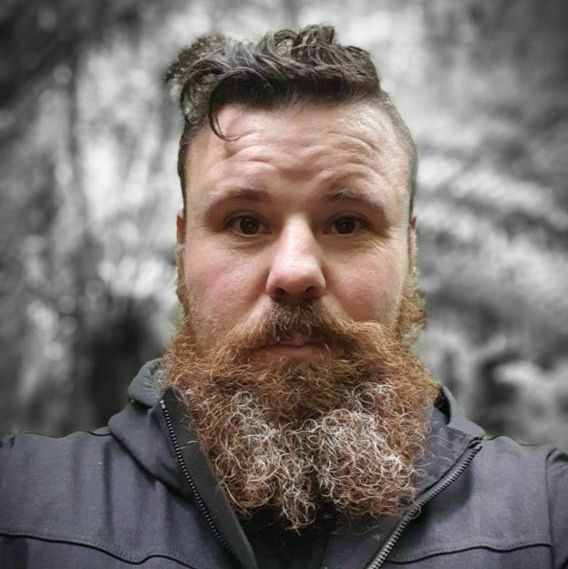 Artist Member
Gerard Black
Worimi (gathang) living on Gulidjan and wadawarung country
Painting on all media; Editioned prints; Photography, video, sound or media work; Wood and/or stone crafted objects; Sculpture or installation
Artist Member
Gerard Black
Worimi (gathang) living on Gulidjan and wadawarung country
Gerard Black (1984, Newcastle, Australia) is an artist who works in a variety of media. By exploring being an First nation's artist in a nostalgic way, Black tries to increase the dynamic between audience and author by objectifying emotions and connecting the viewer to the duality of this countries history, he develops this through different interpretations.

His artworks focus on a direct link to his Aboriginal heritage and telling the stories of his ancestors and the landscapes of this country. In short, the clear references are key elements in the work. By investigating language, land and culture on a meta-level, he creates work in which a fascination with the clarity of content and an uncompromising attitude towards pride and connection to country and culture can be found. The work is simplistic and neutral, the use of white is a direct connection to the spiritual realm of his culture.

The artist can easily imagine his own interpretation of ancient stories without being hindered and projecting viewer's to see his vision of the Dreamtime. He investigates the dynamics of his cultural stories, landscapes and language, including the manipulation of its effects and the limits of spectacle based on our assumptions of what aboriginal art means to us in a modern society. Rather than presenting a factual reality, a representation of the Dreamtime stories are created to conjure the realms of our imagination. His practice resonate with images culled from the cultural dreamtime realm of imagination.With a subtle minimalistic approach, he tries to grasp the language and stories of his culture. Transformed into art, language and stories becomes an ornament. His works establish a link between the landscape's reality and existence and our link to the land and the dreamtime.

Gerard Black currently lives and works in Colac.
Search Artists, Dealers and Supporter Members
Featured artist Members
Want to become an artist member?
Do you have more questions?
Do you need further advice and support?