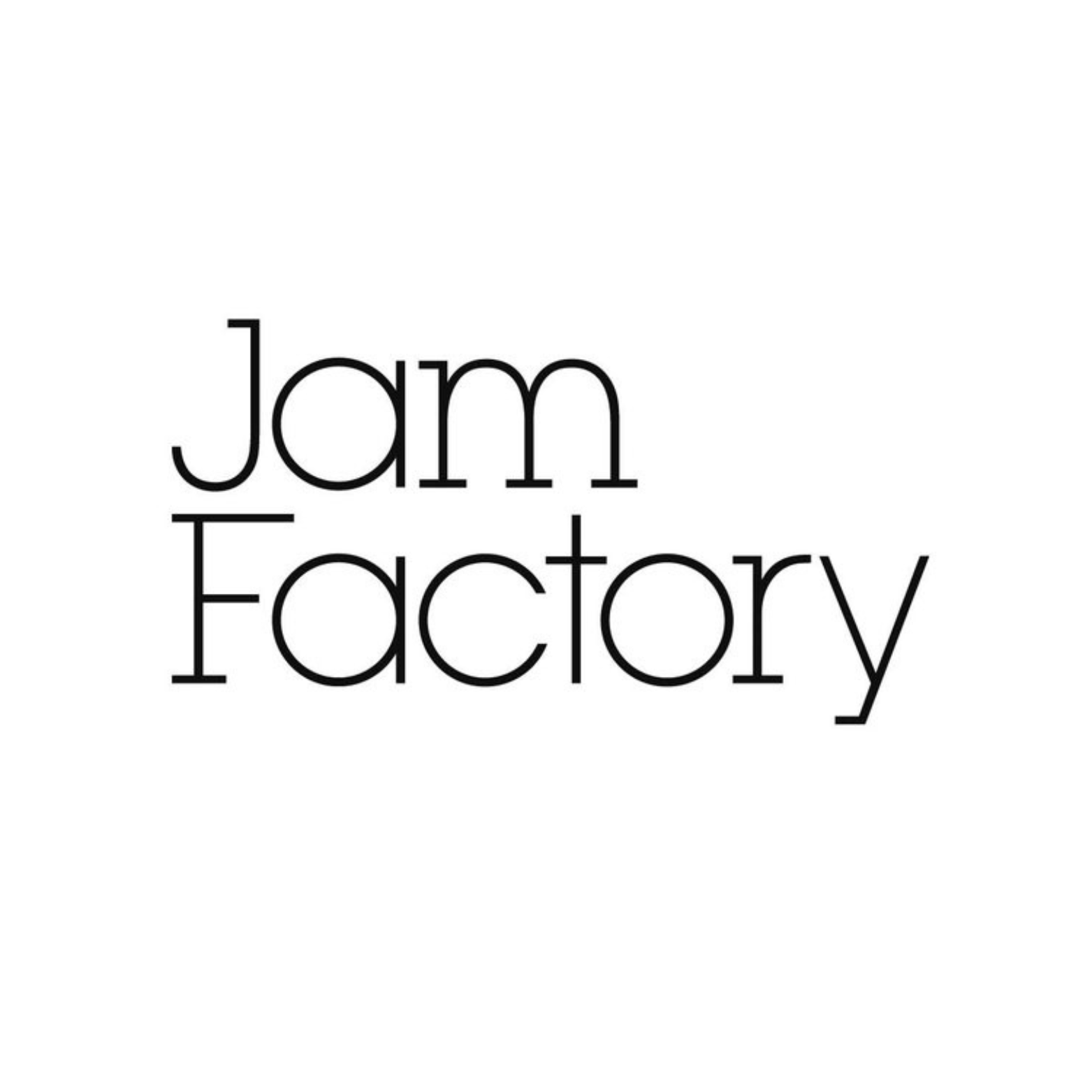 JamFactory
Weaving; Wood and/or stone crafted objects; Ceramics, glass, jewellery or furniture; Sculpture or installation; Textiles including fabric and fashion
JamFactory is a unique not-for-profit organisation that champions the social, cultural and economic value of craft and design in daily life. Through our programs we inspire audiences, build careers, and extend contemporary craft and design into new markets.

For almost 50 years, JamFactory has been supporting and promoting innovative and outstanding craft and design through our studios, galleries and shops. Located in Adelaide, with a secondary site at Seppeltsfield in the Barossa, JamFactory is supported by the South Australian Government and recognised globally as a centre for excellence.

JamFactory's four studios in Ceramics, Glass, Furniture, and Jewellery provide career development training for artists and designers. Our exhibition galleries and retail spaces showcase contemporary Australian work- including work by First Nations artists- and present a wide range of high quality and collectable craft and design.
---
Contact details
19 Morphett Street, Adelaide, SA 5000
contact@jamfactory.com.au
08 8410 0727
42 002 604 250

Mon, Tue, Wed, Thu, Fri, Sat and Sun - 10:00 AM - 5:00 PM
---
Satellites
JamFactory at Seppeltsfield

730 Seppeltsfield Road, Seppeltsfield , SA 5355
contact@jamfactory.com.au
08 8410 0727
42 002 604 250
Search Artists, Dealers and Supporter Members
Featured dealer Members
Want to become an artist member?
Do you have more questions?
Do you need further advice and support?