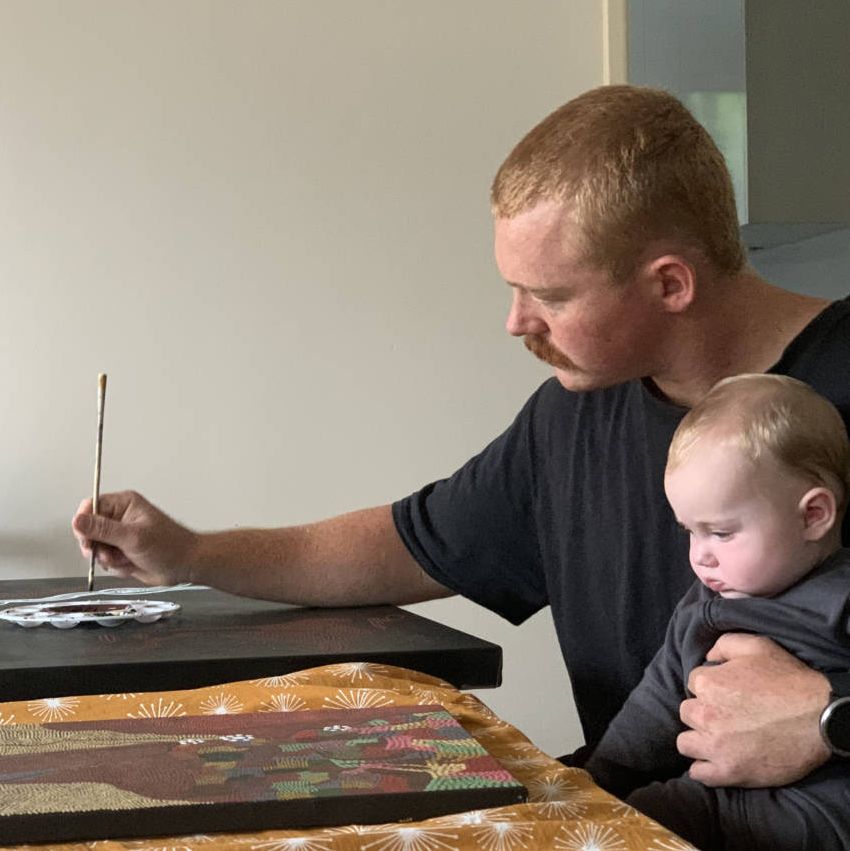 Artist Member
Matthew Brettschneider
Wiradjuri, ngiyampaa
Painting on all media; Wood and/or stone crafted objects
Artist Member
Matthew Brettschneider
Wiradjuri, ngiyampaa
I am an aboriginal man from the small town of Hillston in central west NSW. Growing up on the border of the Wiradjuri and Ngiyampaa country I learnt the symbolic meanings, and how the art work tells the stories of the land.

From a young age Aunty Natalie Parr started off my interest in the traditional language and drawings of the area. This was then further expanded during my late teens by admiring and learning the works of Uncle Maurice Goolagong. Which got me starting to paint more of my own work.

Painting for me is an outlet for dealing with my own mental health. I find it helps me clear the mind and focus on a task.
Search Artists, Dealers and Supporter Members
Featured artist Members
Want to become an artist member?
Do you have more questions?
Do you need further advice and support?