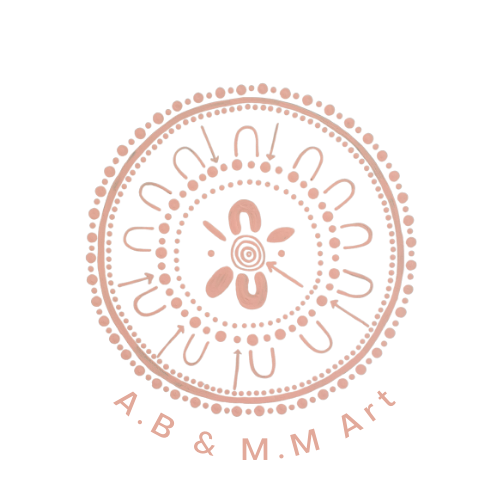 Artist Member
Brittany Lavery
Noongar, Yamatji
Painting on all media; Editioned prints; Photography, video, sound or media work; Ceramics, glass, jewellery or furniture; Textiles including fabric and fashion; Merchandise and licensed products
Artist Member
Brittany Lavery
Noongar, Yamatji
I am a proud Noongar/Yamatji woman. I am Yued Noongar/Yamatji from my Demma's (Grandmother's) side and Ballardong Noongar from my Dembart's (Grandfather's) side.

Art has always been a big part of my family and many of my family members are very talented artists.

I grew up with art and always loved sketching as a child. Whenever we had free time my Ngank (mother) would sit at the table with my siblings and I and teach us how to draw flowers, trees and native animals. When I was a teenager my Uncle came to live with us for a while, during that time he taught me how to paint and sketch. When he left he passed on his painting supplies to me and encouraged me to continue with my art. From my families influence my passion for traditional art developed.

I began creating my own artwork in late 2018 as a way to feel more connected to my culture and Moort (family). Unfortunately my Grandparents passed away when I was very young and due to the stolen generation I haven't learnt as much about my culture as I would have liked to, and from this I always feel like there is a piece of me missing and creating my art helps me heal/fill that void.

I am very passionate and proud of my heritage and try to learn as much as I can from my peers, family, elders within the community.

I have found a real love for creating all kinds of artworks, however my passion lies with creating meaningful custom art for my customers designed to represent their story.
---
Contact details
WA
brittany@abandmmart.com
Search Artists, Dealers and Supporter Members
Featured artist Members
Want to become an artist member?
Do you have more questions?
Do you need further advice and support?