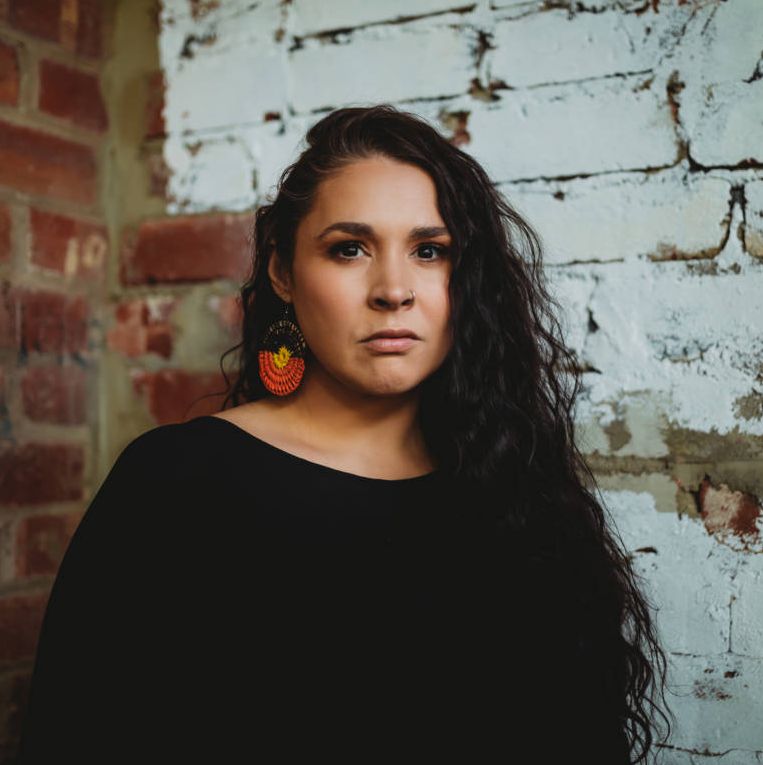 Artist Member
Elizabeth Close
Pitjantjatjara, Yankunytjatjara
Painting on all media; Editioned prints; Weaving; Wood and/or stone crafted objects; Sculpture or installation
Artist Member
Elizabeth Close
Pitjantjatjara, Yankunytjatjara
Elizabeth Yanyi Close is an Anangu woman from the Pitjantjatjara and Yankunytjatjara language groups in Central Australia, and an established Contemporary Aboriginal Visual Artist based in Adelaide. She has spent the past 14 years crafting a dynamic multi-disciplinary visual arts practice that speaks to both her own, personal Connection to Country, and the concept of connection to place and space more broadly. She works in the mediums of 2D visual arts, large scale muralist installations and digital media.
---
Contact details
SA
elizabethclosearts@gmail.com
Search Artists, Dealers and Supporter Members
Featured artist Members
Want to become an artist member?
Do you have more questions?
Do you need further advice and support?