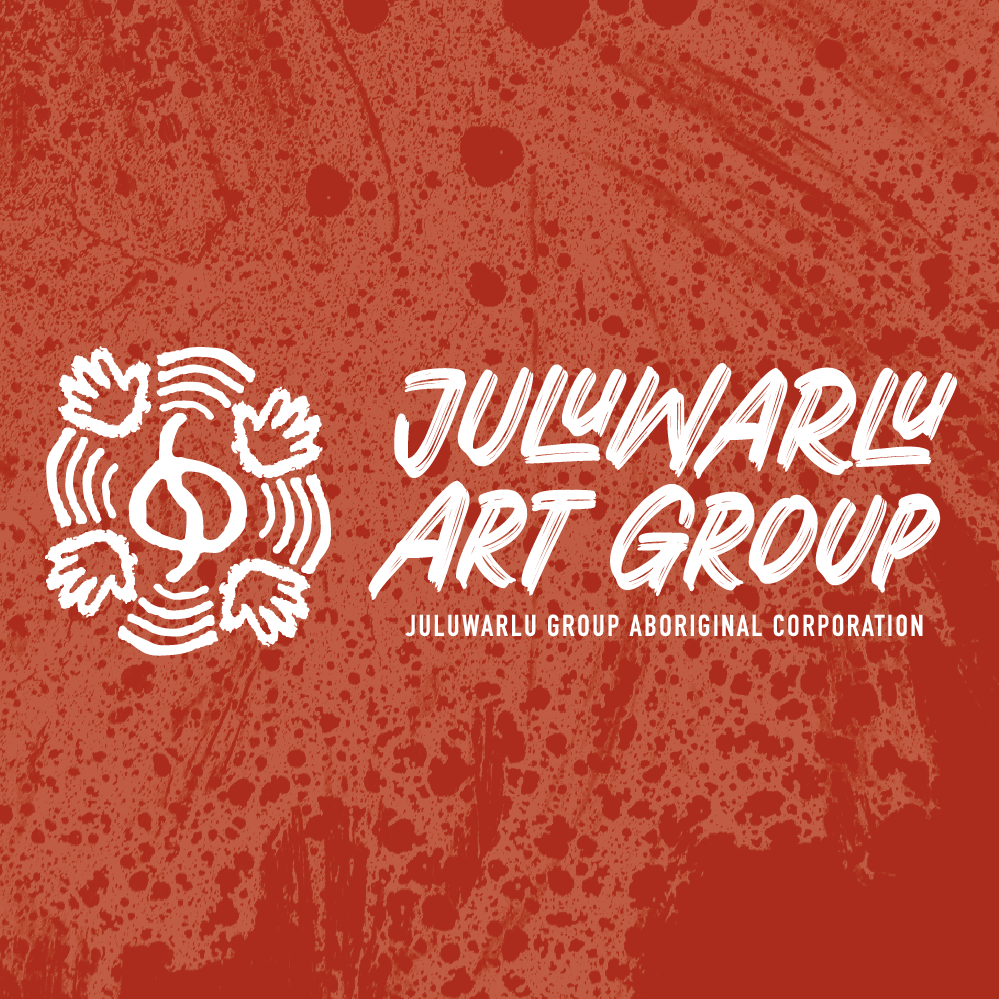 Indigenous Owned
Juluwarlu Art Group
Editioned prints; Photography, video, sound or media work; Wood and/or stone crafted objects; Textiles including fabric and fashion; Merchandise and licensed products; Reproductions of original works on canvas or other materials; Public art
Indigenous Owned
Juluwarlu Art Group
For more than 50,000 years, Yindjibarndi people have sustained our country, knowledge, Law and our well-being through our language, arts and crafts and cultural practices. Many Yindjibarndi are interested in becoming more involved in arts and crafts that celebrate our culture. Arts and cultural projects are known to contribute to better health and well-being and self-confidence.

Painting, making children's books, sculpture, digital arts and documentary projects, photography projects, children's art and cultural projects, and coordinating intercultural artist's camps are becoming part of our ways of working- to preserve our Culture, Law, Language and Health & Well-being. Arts and Cultural Projects promote our culture to the world.
---
Contact details
Goolgatup Heathcoate, 58 Duncraig Road, Applecross, WA 6153
wanthiwa@juluwarlu.com.au
08 9182 1497
52 300 944 909

By Appointment only12:00 AM - 12:15 AM
Discover artworks
Search Artists, Dealers and Supporter Members
Featured dealer Members
Want to become an artist member?
Do you have more questions?
Do you need further advice and support?