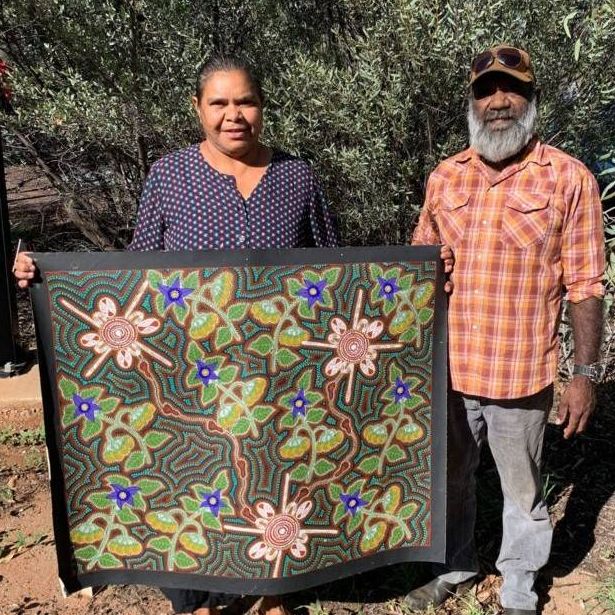 Artist Member
Marie Ryder
Eastern Anmatjerra
Painting on all media
Artist Member
Marie Ryder
Eastern Anmatjerra
I grew up in the Santa Teresa (Ltyentye Apurte) community, 80kms southeast of Alice Springs with eight younger brothers and sisters. My mother is Therese Ryder, who is a highly respected illustrative and landscape artist. I first put paint to canvas when I was in my early 20's. As a child, I watched my mother painting, observing her techniques and from this developed my own style. My traditional paintings are a celebration of the bush foods from Central Australia. They are highly representational using rich colours to depict my country.
---
Contact details
NT
contact@indigenousdhawucreative.com.au
Search Artists, Dealers and Supporter Members
Featured artist Members
Want to become an artist member?
Do you have more questions?
Do you need further advice and support?