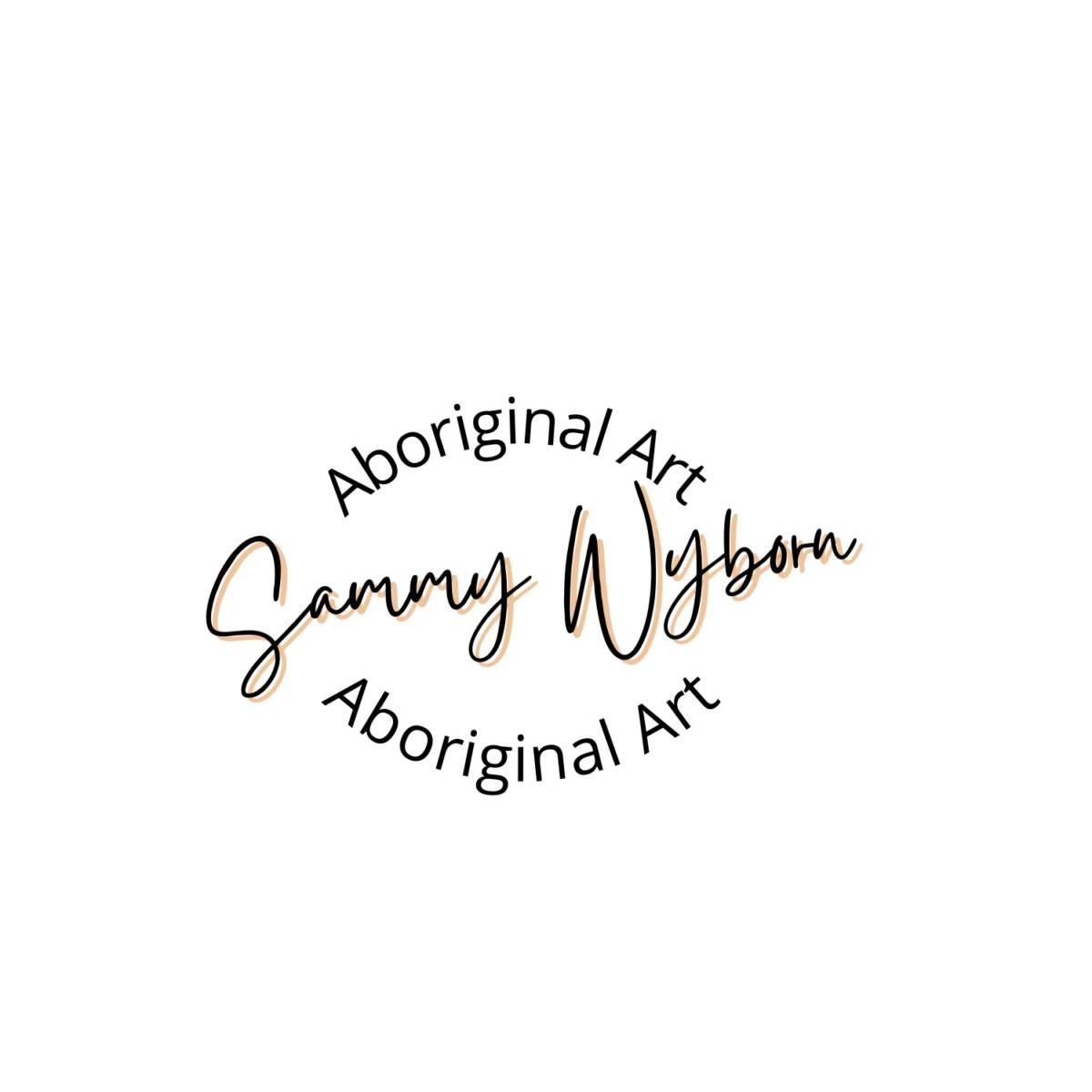 Artist Member
Sammy Wyborn
Yawuru, Djugun, Bardi
Painting on all media; Editioned prints; Weaving; Photography, video, sound or media work; Ceramics, glass, jewellery or furniture; Textiles including fabric and fashion; Merchandise and licensed products
Artist Member
Sammy Wyborn
Yawuru, Djugun, Bardi
My name is Sammy Wyborn.
My Aboriginal Name is Nimunburr which in Yawuru language means 'Flying Fox'. My grandmother gave me this name by watching my traits and when I was a child I used awkwardly hang upside down, doing everything and anything possible upside down, even showering- very strange I know!!!
I am a decent of Bardi Jawi and Djugan Yawuru tribes from Broome, North West of Australia.
The Bardi Jawi people come from Sunday Island North West of Broome and the Yawuru Jugan people are from Broome.
The Bardi people were removed from Sunday Island in 1923 and were placed in the Beagle Bay, Lombadina, Broome and Derby Missions. My mother Irene Wyborn (Yallaroo) is also an Aboriginal artist and handed down her knowledge to myself and my sister.

I am very blessed to have such a talented mother and I hope that one day my children will learn our family tradition.
---
Contact details
Search Artists, Dealers and Supporter Members
Featured artist Members
Want to become an artist member?
Do you have more questions?
Do you need further advice and support?