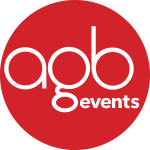 AGB Events Pty Ltd
Photography, video, sound or media work; Sculpture or installation
AGB Events are producers of cultural experiences and iconic public events. We conceptualise, design and produce innovative experiences that engage, educate and inspire. AGB Events combine creativity and technology to connect with audiences in unique and immersive ways, specialising in interactive storytelling through innovative light technology, large-scale 3D mapped projections and creative design. Our work has graced iconic buildings and illuminated cities, connecting communities and engaging audiences of thousands.
---
Contact details
Suite 3.05, 24-30 Springfield Avenue, Potts Point, NSW 2011
info@agbevents.com.au
02 8302 3800
52 105 122 512

Mon, Tue, Wed, Thu and Fri - 9:00 AM - 2:00 PM
Search Artists, Dealers and Supporter Members
Featured dealer Members
Want to become an artist member?
Do you have more questions?
Do you need further advice and support?