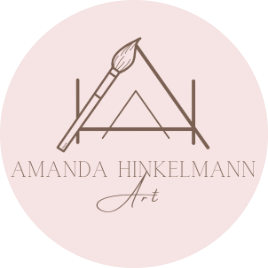 Artist Member
Amanda Hinkelmann
Wiradjuri
Painting on all media; Editioned prints; Photography, video, sound or media work; Ceramics, glass, jewellery or furniture; Textiles including fabric and fashion; Merchandise and licensed products
Artist Member
Amanda Hinkelmann
Wiradjuri
I am a proud Wiradjuri woman, born in Wagga Wagga on Wiradjuri Country. I have been fortunate enough to grow up with just enough Country to connect with Mother Earth, and just enough city to connect with some incredible people. I am so lucky to still live in Wagga Wagga and am remarkably grateful for the life I get to live each day.
I am a practicing artist and have been for the past two and a half years, focusing primarily on acrylic art, as well as digital design and murals.
My creativity escapes in many ways and my favourite way is though art, particularly painting. As a child I was inspired by my father, with whom my Aboriginal heritage comes from. Almost daily, my dad found a new hobby or interest, carrying with him an amazing 'how hard can it be' attitude. I was gently encouraged by my mother, who saw the amazing souls she was raising and guided us to follow our intuitive strengths, however they presented themselves.
My need to create is much deeper than a hobby, for me it is essential. Art is a way of living- a form in which to communicate, a therapy. I have an innate sense of fulfilment and emotional strength when I paint. Something I have searched for over years. I use my art to tell stories- all of which are based around one of three things- connection, Country and experience.
I don't believe I will ever stop creating. I have so many projects, wishes, plans and adventures waiting in the pipeline to be explored.
---
Contact details
NSW
amanda@becauseofmyfour.com.au
Search Artists, Dealers and Supporter Members
Featured artist Members
Want to become an artist member?
Do you have more questions?
Do you need further advice and support?