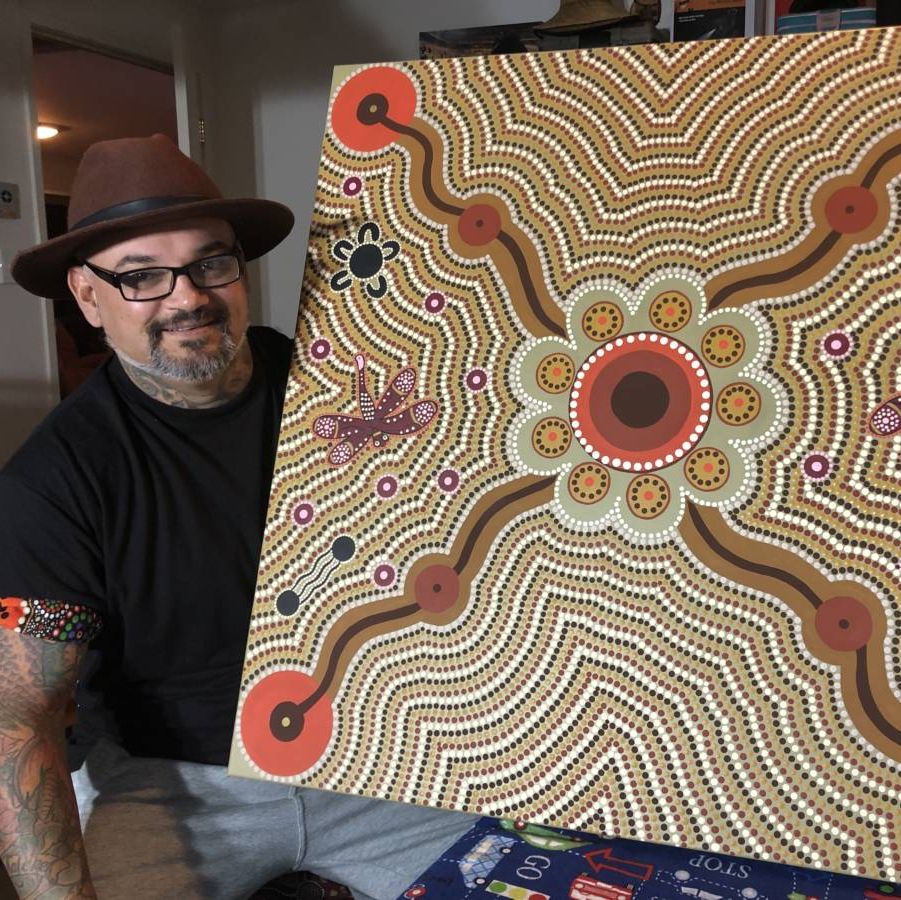 Artist Member
Daley Thompson
Ngiyampaa & Dunghutti
Painting on all media; Photography, video, sound or media work; Wood and/or stone crafted objects
Artist Member
Daley Thompson
Ngiyampaa & Dunghutti
I am a proud Ngiyampaa man from Ivanhoe NSW. I spent a majority of my life in Wagga Wagga NSW. I currently live on the Gold Coast where I paint acrylic on stretched canvas pieces.
I started painting when I was a young boy in primary school and recently started painting again to pass my stories to my children.
My artwork represents my connection to the land and the native animals that roam the land.
Search Artists, Dealers and Supporter Members
Featured artist Members
Want to become an artist member?
Do you have more questions?
Do you need further advice and support?