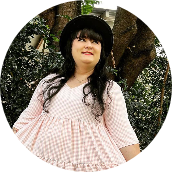 Artist Member
Kacie Fahey
Kamilaroi/Gamilaraay
Painting on all media; Graphic and digital design
Artist Member
Kacie Fahey
Kamilaroi/Gamilaraay
My name is Kacie (Kc) Rae. I am an Aboriginal woman of the Kamilaroi nation.

Art has become an integral part of my journey in reconnecting with culture, as my cultural identity was not shared with me during my childhood, due to a series of complex issues. I am passionate about sharing my art as a means of healing community, sharing our cultures and histories, and exploring what it means to be a part of the oldest living culture through a 21st century lens.

Professionally, I have studied a Bachelor of Business, and am now completing my Masters in Domestic and Family Violence Practice. I have worked in the youth justice, child death prevention, youth advocacy, and higher education sectors. On a personal level, I am a survivor of domestic and family violence, and of sexual assault. I am also queer, chronically ill, blak, and a woman; so advocacy and allyship for me has always been a focal point of my existence, and I weave life's intersectionalities into my artworks.

No matter your own journey, experiences, or walk of life, I hope my pieces resonate with you, and help you connect with Country, with yourself, and with others.
---
Contact details
50 Elm Road, Walloon, QLD 4306
Kc.Rae.artist@gmail.com
71649909389
Search Artists, Dealers and Supporter Members
Featured artist Members
Want to become an artist member?
Do you have more questions?
Do you need further advice and support?