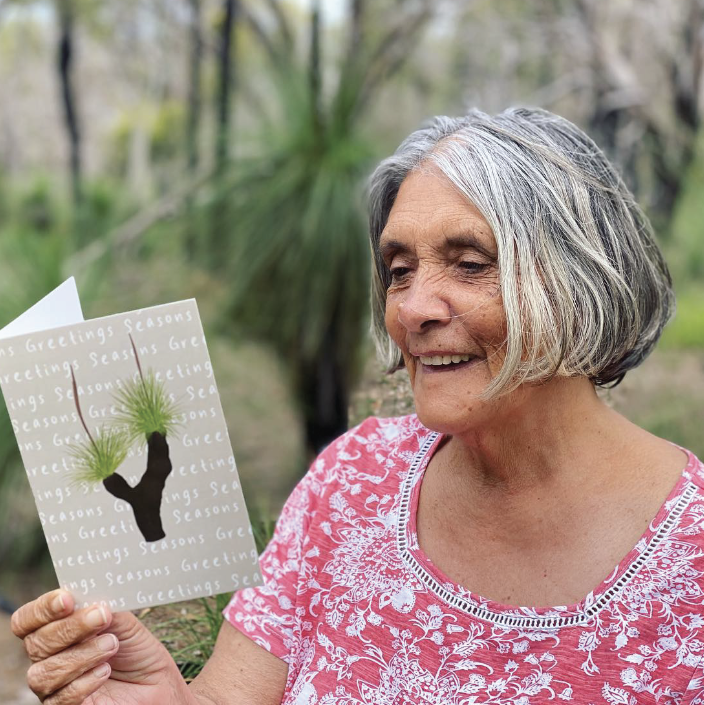 Artist Member
Dana Garlett
Whadjuk, Nyikina, Minang, Ballardong
Editioned prints; Photography, video, sound or media work
Artist Member
Dana Garlett
Whadjuk, Nyikina, Minang, Ballardong
Kaya,

I am Dana Djida Garlett. I am Whadjuk, Nyikina, Minang, Ballardong woman of Western Australia.

On my father's side I am Whadjuk of the Swan Coastal Plains of Western Australia. The Swan River flows beyond the Darling Ranges in the east, through the Perth metropolitan area and extends to the Indian Ocean in the west which is Whadjuk country. My family connections stretch to the east in the wheatbelt region of the Ballardong people and south to the Minang people on the southern coast between Albany and Bremer Bay.

I am Nyikina on my mother's side, descendant of the Yimarrdoowara which means belonging to the Mardoowarra, the Fitzroy River. My grandmother and great grandmother were part of the stolen generation and were removed from their traditional lands of the Nyikina people located in the West Kimberley region. They made their home on Yamatji and Noongar country of Western Australia.

I live and work on my birth country, Whadjuk boodjar where I draw my inspiration and strength from. I am passionate about connecting and sharing my knowledge with others. I spend time teaching and learning stories on country and contemporary ways of expressing culture.

Through my business, Paperbark Prints, I design unique greeting cards that help you connect with family, friends and colleagues through every occasion. Each card design tells its own unique story and shares cultural knowledge. My hope for Paperbark Prints is that through each design, anyone can connect and learn more about Aboriginal Australia.
---
Contact details
WA
info@paperbarkprints.com.au
Search Artists, Dealers and Supporter Members
Featured artist Members
Want to become an artist member?
Do you have more questions?
Do you need further advice and support?