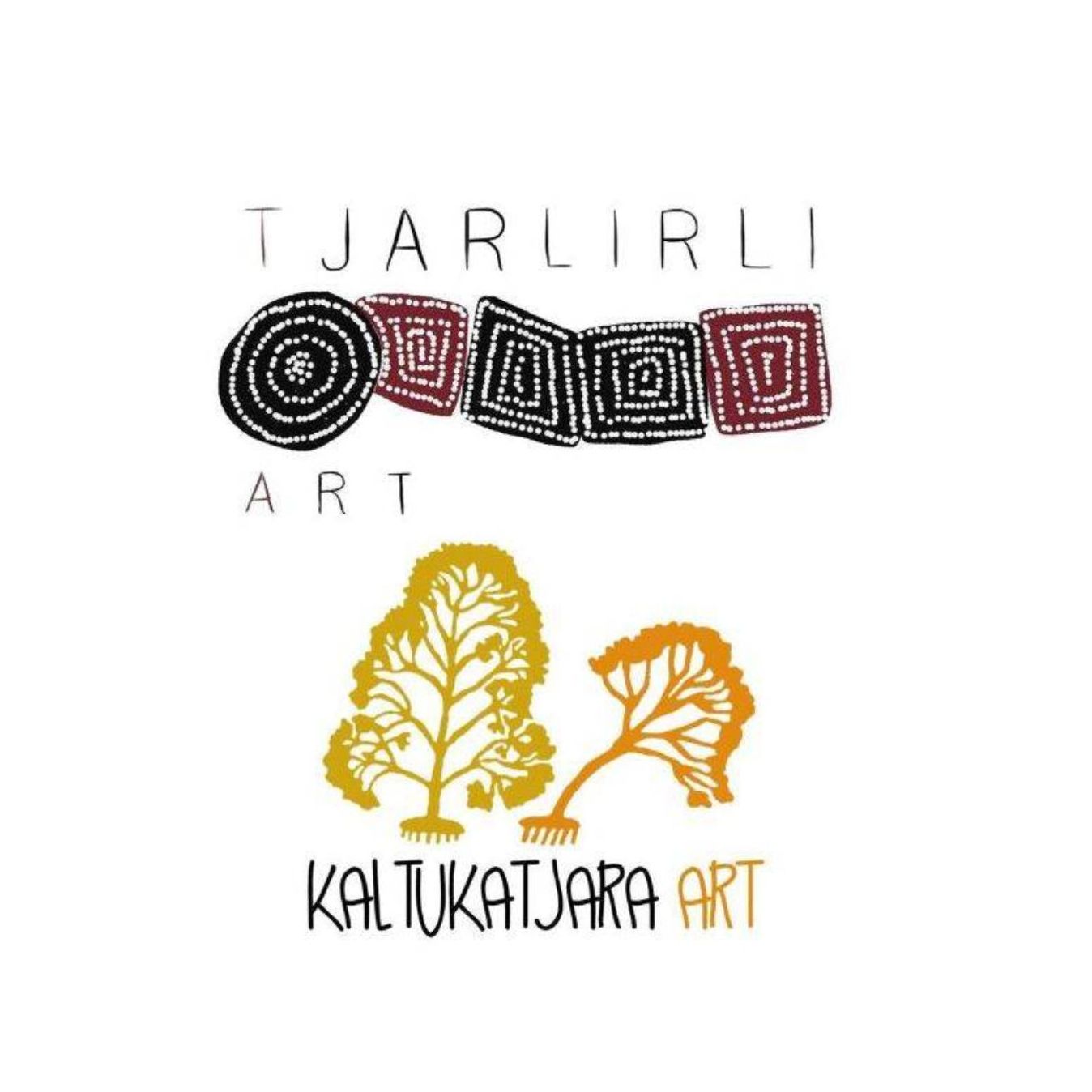 Indigenous Owned
Tjarlirli and Kaltukatjara Art
Painting on all media; Photography, video, sound or media work; Merchandise and licensed products
Indigenous Owned
Tjarlirli and Kaltukatjara Art
Tjarlirli Art Centre represents the artists of Tjukurla in the Ngannyatjarra lands of Western Australia, and Kaltukatjara in the Pitjantjatjara lands of the Northern Territory. The artwork has strong links with the Papunya Tula movement as families left Kintore and Kiwirrkurra to return to their homelands in the mid 1980s.

Established in 2006 Tjarlirli Art has been recognised as a source of culturally significant work produced by elders such as Nyarapayi Giles. Katjarra Butler, Esther Giles,Annie Farmer, Elsa Young and the late Adrian Young. Nyarapayi Giles won first prize in the Sir Charles Gairdner Award in 2008 and was a finalist in the Telstra Awards and Joondalup prize in the same year.

Tjarlirli Art has many young artists who are keen to carry on in the same tradition as their parents. Artists such as Adam Butler, James Gibson, Bob Gibson, Sheila Giles, Eileen Giles, Jason Butler and Deborah Young are prolific and accomplished painters.

As the only business venture in Tjukurla, Tjarlirli Art is providing much needed income and employment in this remote town of approximately 40 people. As a member of Desart and Western Desert Mob (www.westerndesertmob.com.au) the art centre has a strong mandate to provide training and skills development for its members and opportunities for indigenous artists to travel and participate in Industry events of all kinds.
---
Contact details
Tjukurla Community Access Rd, Ngaanyatjarra-Giles, WA 872
art@tjarlirliart.com
08 8956 7777
51 021 674 282
Search Artists, Dealers and Supporter Members
Featured dealer Members
Want to become an artist member?
Do you have more questions?
Do you need further advice and support?