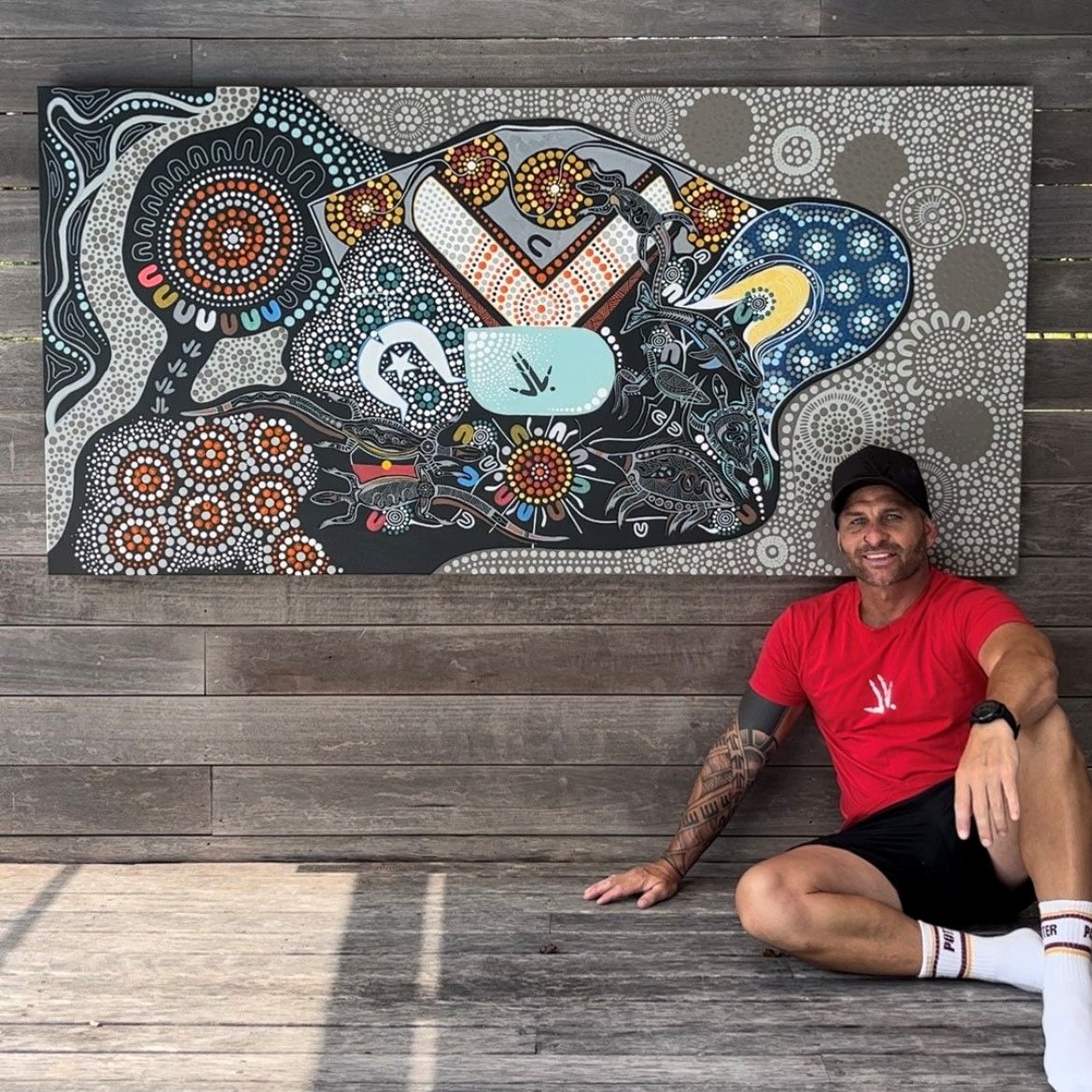 Artist Member
Will Towney
Wiradjuri
Painting on all media; Photography, video, sound or media work; Merchandise and licensed products
Artist Member
Will Towney
Wiradjuri
I have started practising my Art again over the past 2yrs mainly to find an escape route from mainstream society, which allows me to free my mind from all life's pressures and reconnect with who I am as an Aboriginal man. Male depression is gradually being supported, but it's on us to openly express how we feel, find ways to regulate our emotions and speak freely on what weighs us down in day-to-day life. We all feel things differently and it's on ourselves to find a positive and effective coping mechanism to help us heal and move forward past these hard times, just like I have with my art. I am a Wiradjuri Contemporary Artist from Gilgandra, NSW that aims to make a difference with my creativity, by sharing my own story and to help the next generation understand that goals are achievable, you just need to believe in yourself.
---
Contact details
NSW
ruu.thelabel@gmail.com
0400 712 238
756 509 01771
Search Artists, Dealers and Supporter Members
Featured artist Members
Want to become an artist member?
Do you have more questions?
Do you need further advice and support?