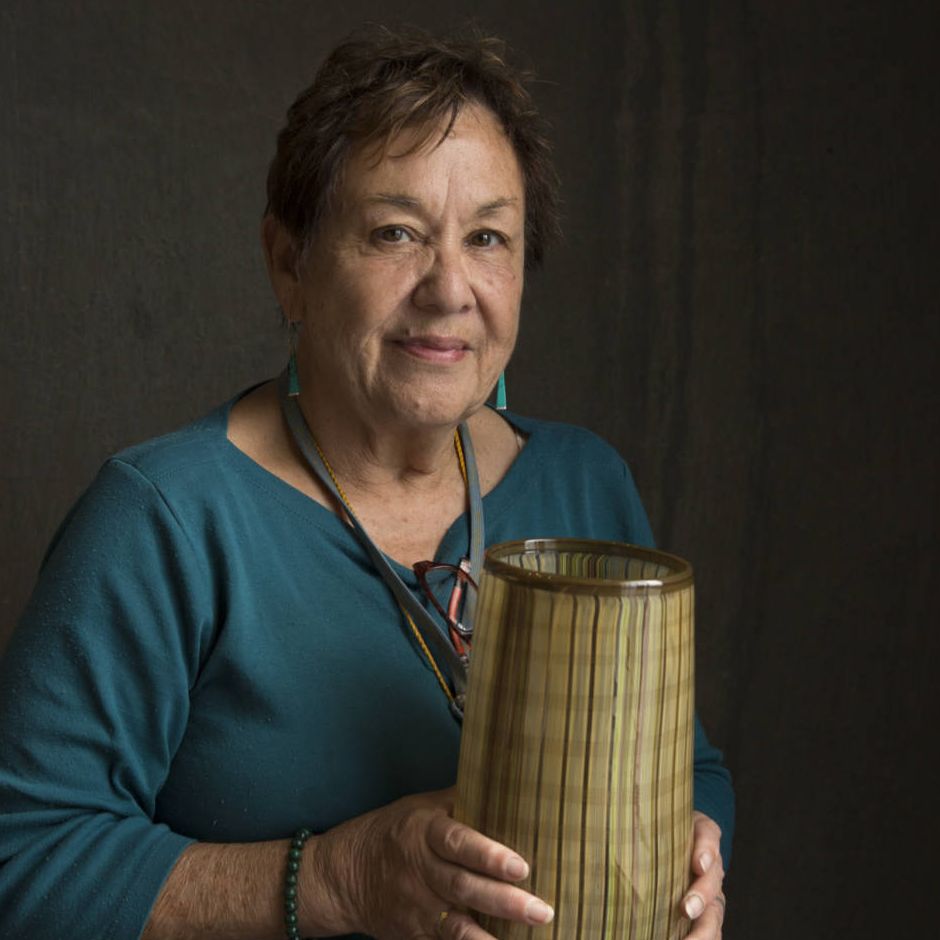 Artist Member
Jennifer Kemarre Martiniello
Arrernte
Ceramics, glass, jewellery or furniture
Artist Member
Jennifer Kemarre Martiniello
Arrernte
For Jenni Kemarre Martienello, an award winning artist of Arrernte, Chinese and Anglo-Celtic descent, creativity was nurtured from a young age.

My mother had a strong interest in literature and poetry, and she was also a pianist and a mezzo soprano. I had that side of the arts from her. And then I had the quiet, desert wisdom from dad. What I learned early was that you have things that belong to your spirit - the way that you express yourself. These are the abiding things.

Jenni holds a diverse and impressive skillset, and is internationally recognised as a writer, poet, visual artist, cultural ambassador, mentor and activist. Through Kemarre Arts, a social enterprise she founded in 2006, Jenni provides support to fellow Indigenous artists, running grant writing, professional development and marketing programs.

Jenni is acclaimed for her glass works, which skillfully utilise the Italian technique of 'caneworking' to capture the forms of traditional woven vessels, and to emulate the stitches, loops and knots from these objects. Through this contemporary medium, she pays tribute to the oldest weaving traditions in the world.
Search Artists, Dealers and Supporter Members
Featured artist Members
Want to become an artist member?
Do you have more questions?
Do you need further advice and support?