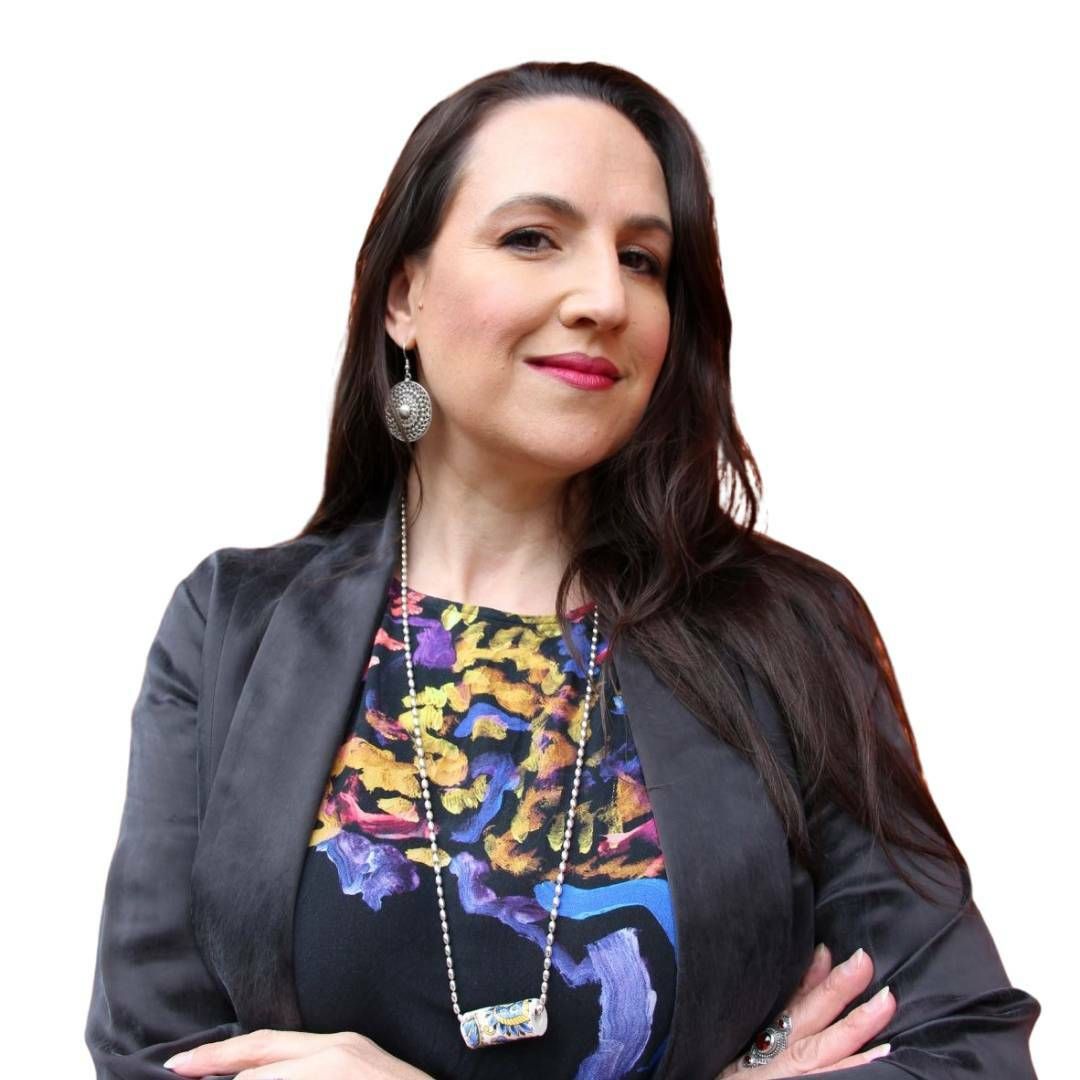 Artist Member
Virginia Keft
Murruwarri
Painting on all media; Weaving; Wood and/or stone crafted objects; Sculpture or installation; Textiles including fabric and fashion
Artist Member
Virginia Keft
Murruwarri
Dr. Virginia Keft is a Murruwarri Woman; artist, curator, performer, and researcher. Virginia lives and works on Dharawal and Gadigal Country. She has firm links to her community and whenever possible she spends time on Country connecting with family, sharing knowledge and forging bonds through culture.
Her practice includes painting, drawing, weaving, sculpture and sound art. Her work is a powerful statement on the resilience of tradition, the persistence of cultural memory, and the strength of Aboriginal identity. Her work celebrates connections to place, community, and language. Weaving features in her practice, physically and symbolically. Language is woven into the works - in letter, sound, symbol, line and pattern, reflecting its scattered but persisting presence.

In her current role as 'Arts and Dementia Coordinator for Aboriginal and Torres Strait Islander programs' at the Museum of Contemporary Art, Virginia brings her passion for making contemporary visual culture accessible to broad audiences together with her commitment to help drive change through innovative and culturally safe arts and culture programs for Aboriginal and Torres Strait Islander communities.
---
Contact details
NSW
blackskyfoxgallery@gmail.com
Search Artists, Dealers and Supporter Members
Featured artist Members
Want to become an artist member?
Do you have more questions?
Do you need further advice and support?